Main content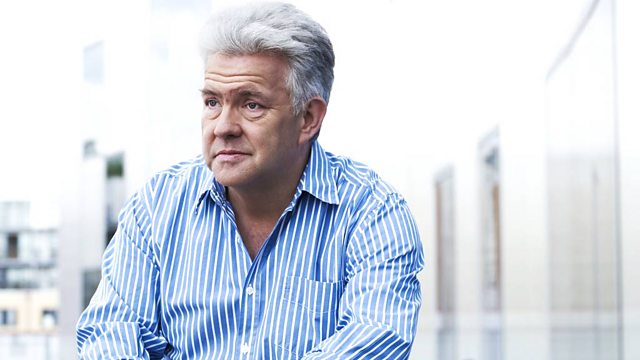 Ian McMillan
Ian McMillan chooses his BBC Radio highlights.
The poet and broadcaster Ian McMillan presents Pick of the Week: There's a musical theme and variations to Pick of the Week this week: I hear the bleeps and bloops of computer music or, as the aficionados call it, ChipChune and I hear a well-known novelist's encounter with a saxophone, or as my Uncle Frank called it The Devil's Piccolo. I eavesdrop on two middle-aged men chuntering from bunk beds and I overhear a child planning the comedic murder of her mid-life crisis of a dad though the medium of concrete and gravity.
There's tragedy, too, and a kind of rebuilding, in the story of the aftermath of a car accident and there's a reflective and poetic look at a terrible journey in the Antarctic that ended with cold eggs in a warm hand and sweet ice in a child's mouth.
Teenage diaries make me blush and there's a piano in the corner of an impressionist's house, presumably doing an impersonation of a spinet. And I return to the 12-inch singles that formed the soundtrack of me storming out of my girlfriend's house because she didn't understand me, and then creeping back in again just as she scribbled in her teenage diary.
Production team Kevin Mousley & Kay Bishton.