Main content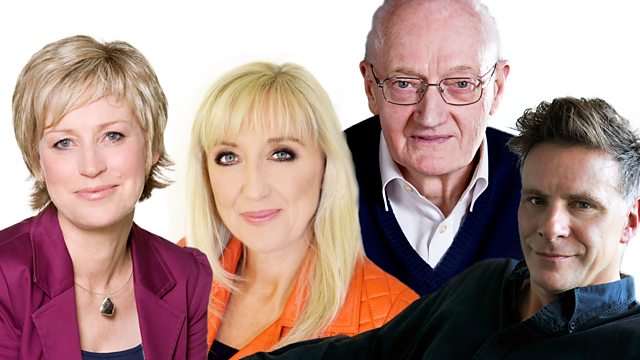 12/06/2016
Ricky Ross explores the significance of Ramadan with Yahya Barry, imam of Edinburgh's Central Mosque Yahya Barry, and Muslim convert Alan Rooney.
The Islamic festival of Ramadan began last week, we explore the significance of this month long period of fasting and praying with the Imam of Edinburgh's Central Mosque Yahya Barry and Muslim convert Alan Rooney. Ricky also talks to them about their unique journeys towards their faith that came from very different beginnings.
Continuing BBC Radio Scotland's 'Memories and Conversations' season we hear how sharing stories between generations sparks memories as 4th year pupils at Stirling's Wallace High School reminisce together with three people living with dementia.
The incredible story of how one man managed to circumnavigate the globe fuelled entirely by the goodwill of strangers. Writer Leon Logothetis discusses his travels and the acts of kindness he met along the way.
This weekend sees the start of the very first Empathy Festival in Edinburgh, celebrating and exploring our ability to understand and share what others are feeling, which can be a powerful force for individuals and societies. But how good are we at it - and can we get better? Ricky chats to Dr Autumn Roesch-Marsh and Leon Logothetis.
The Church of the Holy Sepulchre in Jerusalem, believed by many to be the place where Jesus was buried, is also a site which has caused tension among different Christian denominations. With the first truce in 200 years declared, work has begun to restore it. The BBC's Middle East correspondent Yolande Knell reports from Jerusalem on its progress.
Author, developmental psychologist and human rights activist Gary Barker is the founder of Promundo, an international organisation that works with men to end violence against women. For his new novel "Mary of Kivu" he draws upon experiences of people he's worked with in Rwanda and the Democratic Republic of Congo.