Main content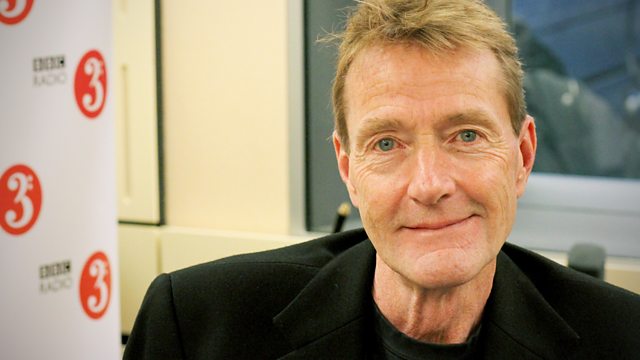 Friday - Rob Cowan with Lee Child
With Rob Cowan. Including My Favourite Rondos; Music in Time: Strauss: Also Sprach Zarathustra; Artist of the Week: Vladimir Horowitz, in Beethoven's Piano Sonata in D, Op 10 No 3.
9am
My favourite... rondos. Rob shares his favourite rondos, a musical form which is characterised by a recurring theme, with examples ranging from Beethoven's madcap Rage Over A Lost Penny and Saint-Saëns's show-stopping Introduction and Rondo Capriccioso to the more reflective Rondo in A minor, K.511 by Mozart and evergreen examples by Schubert and Dvorak. The line-up features performances by Mitsuko Uchida, Paul Tortelier, Gidon Kremer, Valentina Lisitsa and Jascha Heifetz.
9.30am
Take part in our daily musical challenge: can you work out which two composers are associated with a particular piece?
10am
Rob's guest is the thriller writer Lee Child. Best known as the creator of the ex-military drifter, Jack Reacher, Lee Child is one of the world's leading thriller writers. His books consistently make number one in the hardback and paperback bestseller lists on both sides of the Atlantic and are translated into forty languages. He recently won the CWA's Diamond Dagger for a writer of an outstanding body of crime fiction. Lee will be sharing a selection of his favourite classical music, including works by Hildegard of Bingen, Delibes and Beethoven, every day at 10am.
10.30am
Music in Time: Romantic
Rob features a piece from the BBC4 series Revolution & Romance: Musical Masters of the 19th century. He explores the way Richard Strauss expanded the classical symphony orchestra to become capable of expressing his grand Romantic conceptions, as heard in his philosophical tone poem Also Sprach Zarathustra.
11.05am
Rob's artist of the week is Vladimir Horowitz, a pianist who could make a piano sound like an orchestra. Rob delves into the archives of this internationally renowned pianist, sharing recordings including his performance of Chopin's Funeral March Sonata, Fauré's crystalline and plangent Nocturne No.13, Liszt's foreboding portrayal of Oberman's Valley from his Années de Pélèrinage, and his virtuosic treatment of melodies from Bizet's Carmen.
Beethoven
Piano Sonata in D major, Op.10 No.3
Vladimir Horowitz (piano).
Music Played
My favourite... Rondos

Lee Child's Choice No. 1

Lee Child's Choice No. 2

Music in Time: Romantic

Artist of the Week: Vladimir Horowitz

Artist of the Week: Vladimir Horowitz
By Association
Answer: Brahms and Paganini
The music played:
Brahms 
Paganini Variations, Book 1  
Julius Katchen (piano) 
DECCA