Main content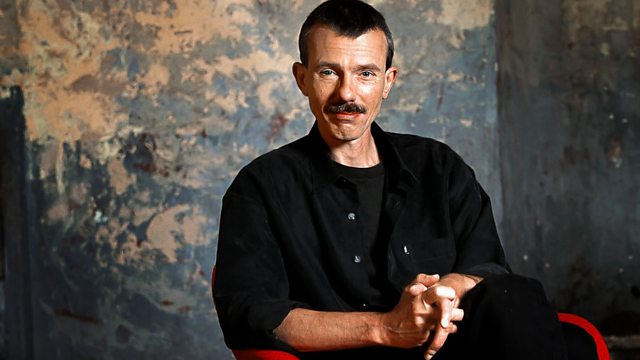 Proms 2015: Nielsen's Aladdin and Mahler's Fourth Symphony
Jonathan Swain presents the BBC National Orchestra of Wales performing Nielsen's Aladdin and Mahler's First Symphony at the 2015 Proms.
Jonathan Swain presents the BBC National Orchestra of Wales from the 2015 BBC Proms playing Nielsen's Aladdin & Mahler's Symphony no.4.
12:31 AM
Nielsen, Carl [1865-1931]
Aladdin - suite
BBC National Orchestra of Wales, Thomas Søndergård (conductor)
12:50 AM
Andersson, B Tommy [6.1964]
Pan for orchestra
David Goode (organ), BBC National Orchestra of Wales, Thomas Søndergård (conductor)
1:10 AM
Mahler, Gustav [1860-1911]
Symphony no. 4 in G major for soprano and orchestra
Klara Ek (soprano), BBC National Orchestra of Wales, Thomas Søndergård (conductor)
2:07 AM
Norman, Ludvig (1831-1885)
Quartet for strings in E major (Op.20)
Berwald Quartet
2:31 AM
Rameau, Jean-Philippe (1683-1764), compiled by Marc Minkowski
L'Apothéose de la Dance - orchestral suite of dance music by Rameau compiled by Marc Minkowski
Les Musiciens du Louvre, Marc Minkowski (conductor)
3:09 AM
Schubert, Franz [1797-1828]
Piano Quintet in A major (D.667), "Trout"
Elisabeth Leonskaja (piano), Alban Berg Quartet
3:48 AM
Nees, Vic (b.1936)
De profundis clamavi (Psalm 130)
Polish Radio Choir, Wlodzimierz Siedlik (conductor)
3:51 AM
Satie, Erik [1866-1925]
Gnossienne No.1
Andreas Borregaard (accordion)
3:55 AM
Debussy, Claude (1862-1918)
La plus que lente
Roger Woodward (piano)
3:59 AM
Offenbach, Jacques (1819-1880)
Les Oiseaux dans la charmille - "The Doll's Song" (from 'The Tales of Hoffmann')
Tracy Dahl (soprano), Calgary Philharmonic Orchestra, Mario Bernardi (conductor)
4:06 AM
Weber, Carl Maria von (1786-1826) (arr. unknown)
Concertino for oboe and wind ensemble in C major (arr. for trumpet)
Geoffrey Payne (trumpet), Melbourne Symphony Orchestra, Michael Halasz (conductor)
4:14 AM
Bach, Johann Sebastian (1685-1750)
Fantasia and unfinished Fugue in C minor
Andreas Staier (harpsichord)
4:21 AM
Fesch, Willem de (1687-c.1757)
Concerto in D major (Op.5 No.1)
Musica ad Rhenum
4:31 AM
Heinichen, Johann David [1683-1729]
Concerto for flute, bassoon, cello, double bass and harpsichord
Vladislav Brunner jr. (flute), Jozef Martinkovic (bassoon), Juraj Alexander (cello), Juraj Schoffer (double bass), Miloš Starosta (harpsichord)
4:40 AM
Chopin, Fryderyk [1810-1849]
Nocturne No.9 in B major Op.32 No.1; Nocturne No.11 in G minor Op.37 No.1
Sebastian Knauer (piano)
4:52 AM
Gesualdo, Carlo (c.1561-1613)
Miserere
Camerata Silesia, Anna Szostak (Conductor)
5:03 AM
Nardelli, Mario (1927-1993)
Three pieces for guitar
Mario Nardelli (guitar)
5:12 AM
Mozart, Wolfgang Amadeus (1756-1791)
Symphony No.26 in E flat major (K.184)
New Zealand Symphony Orchestra, Franz-Paul Decker (conductor)
5:23 AM
Beethoven, Ludwig van (1770-1827)
8 Variations on Mozart's 'La ci darem la mano' (Wo0.28) arr. for oboe and piano
Hyong-Sup Kim (oboe), Ja-Eun Ku (piano)
5:33 AM
Spohr, Louis (1784-1859)
Concerto for two violins and orchestra in B minor (Op.88)
Igor Ozim and Primoz Novsak (violins), Slovenian Radio and Television Symphony Orchestra, Samo Hubad (conductor)
5:59 AM
Anonymous/Ebb, Jannes
Shenandoah
Phoenix Chamber Choir, Ramona Luengen (conductor)
6:04 AM
Zemlinsky, Alexander von (1871-1942)
Trio (Op.3)
Trio Luwigana.