Main content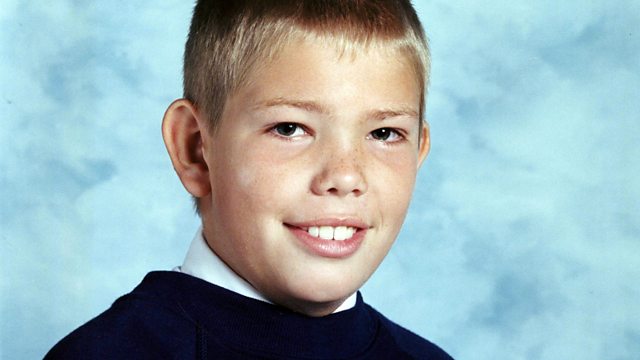 15-year-old Marc McCay has received the heart of another teenage boy. Cole Moreton tells the story of what happens when the death of a child miraculously allows others to live.
In August 2003, 16 year-old Martin Burton suffered irreversible brain damage, and his parents Nigel and Sue agreed for his organs to be donated. Martin's corneas were frozen for future use, his right kidney was transplanted into an older woman, his left kidney into an older man. Martin's liver saved the life of Andrew Seely, a man in his thirties. Martin's heart has gone to 15 year-old Marc McCay.
In the final part of the series, journalist and writer Cole Moreton joins Nigel and Sue Burton as they travel up to Scotland to see Marc. Cole wants to find out how life has been for him these past 13 years since the transplant that saved his life. Cole is going to ask Marc to let Sue put a hand on his chest and feel the heart that came from her son beating inside him.
A TBI Media production for BBC Radio 4.
More episodes
Next
You are at the last episode
This extraordinary moment provides the climax for The Boy Who Gave His Heart Away.