Main content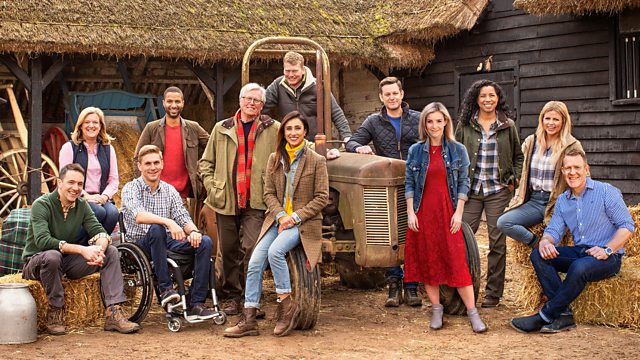 Snowdonia
John Craven races a hill runner to the summit of Snowdon and meets the volunteers protecting the area's ospreys.
Countryfile is in Snowdonia. John Craven races a hill runner to the summit of Snowdon and meets the volunteers protecting the area's ospreys. Anita Rani dons her wetsuit to discover that you don't need to be near the sea to go surfing. Joe Crowley meets the artist whose work is taking centre stage in this landscape. And it's all going down on Adam Henson's farm as spring takes hold.
The EU referendum is arguably the biggest decision facing our countryside for decades; Tom Heap meets up with the leading figures from both sides of the argument and asks the prime minister and Boris Johnson why rural Britain should vote with them.
Surf Snowdonia: Saving the Landscape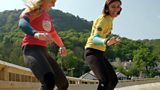 Anita Rani is in the heart of this stunning Welsh landscape visiting Surf Snowdonia, the world's first commercial surf lake. Nestled in the Conwy river valley and fed by the ample rainwater that fills the nearby reservoirs, the owners' vision was to preserve and protect the abundant wildlife and clean up a polluted landscape once dominated by a disused Aluminium processing plant. Working with Natural Resources Wales the site is now decontaminated and thriving again as a natural habitat. It is, as Anita discovers, now home to a large population of rare Lesser Horseshoe bats that thrive in the surrounding woodland. 
The European Referendum and rural Britain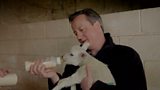 It's dominating the headlines at the moment and its results will have far reaching consequences for our countryside. Of course, we're talking about the European referendum. This week and next will Tom Heap quiz the Prime Minister for Britain Stronger in Europe and for Vote Leave, Boris Johnson on why they deserve your vote on June 23rd. This week Tom focuses on farming, trade and migrant workers. For those of you worried about balance, next week we'll have a picture of Boris Johnson here rather than the Prime Minister! 
Snowdon Race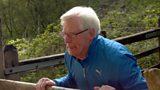 Llanberis is a small village intrinsically linked with the mountain on its doorstep. This has been the case since the mountain railway opened in 1896.  The connection between the mountain and village life was further cemented in 1976 when local man, Ken Jones wondered just how quickly a person could run to the summit and back, the first Snowdon Race was born. After nearly 40 years the race continues to go from strength to strength and with only a few months to go until the big day John Craven discovers what it takes to complete this gruelling challenge.
Click here to find out more about this year's event
Ospreys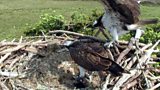 John Craven visits a project in the Glaslyn Valley where, a pair of breeding Ospreys has been returning since 2004. They were protected by the RSPB until four years ago when a local volunteer group, Glaslyn Wildlife, took over. John chats with project manager, Gruff Owen and helps repair and refurbish a nest with the aid of local school children. John then travels to a protected nest site which is monitored from a camouflaged caravan manned 24/7 by volunteers. From there he can view the nest via several cameras and hopefully he'll get closer look at this magnificent species.
If you want to see the live camera's at Galsyn Wildlife please click on the link
Anthony Garratt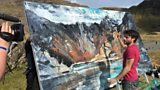 We all love to walk through picturesque landscapes and take in the beauty of a place. But do we really appreciate everything that we encounter?  Joe Crowley is meeting an artist whose work gives passers by a different vision of the world around them. Anthony Garratt is a contemporary artist who's become renowned for his large painted outdoor installations which sit as one with the landscape. Here in Snowdonia Joe will witness Anthony's greatest challenge to date!
To find out more about Anthony's new project please click on the link
Accessible surfing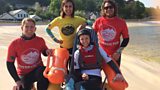 Surf Snowdonia is an incredible culmination of nature and leisure. So it should be a place which can be appreciated and used by everyone. Anita will meet Ross Head from disability charity, Cerebra, and Ben Clifford from Surfability UK, who have collaborated with disabled surfers, like Tina Marie Evans to develop a surfboard that enables people with different physical needs to get in the water and enjoy the sport. Anita will take to the waves with Tina as she tries it out. Tina has been in a wheelchair since her early 20's and with a love for outdoors adventure, surfing has become her great passion.
To find out more about more disability innovations, go to the Cerebra website
Credits
| Role | Contributor |
| --- | --- |
| Presenter | John Craven |
| Presenter | Anita Rani |
| Presenter | Adam Henson |
| Presenter | Tom Heap |
| Executive Producer | William Lyons |
| Series Producer | Joanna Brame |