Main content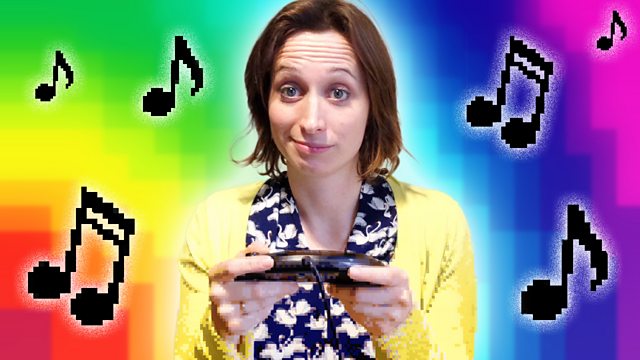 While My Guitar Gently Bleeps
Isy Suttie meets the musicians using joysticks and old computers to create original yet nostalgic compositions in a genre called 'chiptune' - and even learns how to do it herself.
A plumber eating a mushroom, and a spiny mammal jumping on a golden ring - you'd be forgiven for thinking these actions would make pretty indistinct or ambiguous sounds. But comedian, writer and musician Isy Suttie discovers why - thanks to Super Mario and Sonic the Hedgehog - they're some of the most evocative sounds of the 1980s and 90s. Along with these sounds, the plinky plonky music of early video games buried itself inside a generation of ears growing up among Commodores, Ataris, Segas and Nintendos. Loosely referred to as "chiptune", many musicians and producers now use the jagged, electronic textures in their songs, going to great lengths to deliberately limit their audio palette for the sake of authenticity; some even rip apart old computers and consoles to build instruments faithful to the original sounds. Its ubiquity in film and TV scores is another testament to its efficiency in evoking that era.
Isy traces the evolution of chiptune from early electronic music, looking at how composers like Hirokazu Tanaka and Koji Kondo created the catchy and unmistakeable themes of Tetris and Super Mario Brothers. She meets current chiptune artists, including the band whose instruments are joysticks and game controllers, and uses their advice to write her own digital classic. But can she convince the organisers of a die-hard gaming event to use it as their theme tune, and survive silicon scrutiny?
Produced by Benn Cordrey.
Last on
Clips

Broadcasts

Featured in...
Weird instruments and unearthly rhythms from hang drums, theremins and mellotrons.