Main content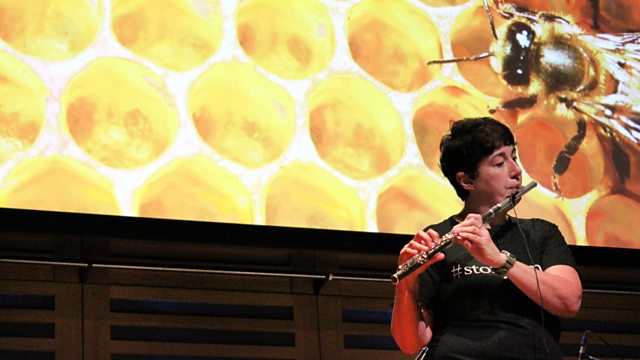 Get Playing: Joanne Harris on playing the flute and bass guitar
As part of BBC Music Get Playing, writer Joanne Harris explains her love of playing the flute and bass guitar and explores the origin of their importance to her.
As part of BBC Music Get Playing, supporting amateur music making around the UK, 5 leading writers and artists contribute an Essay in this series, in which they talk about their little-known passions for playing an instrument.
In the second programme, the award-winning novelist Joanne Harris (best known for her novel "Chocolat") describes how she learned to play the flute as a child. This was followed by the bass guitar which she began after falling in love with a drummer in a band and wanting to join.
When she heard the story told by her grandfather of how he had refused to hand his double bass over to a Nazi soldier in occupied France, the young Joanne Harris realised that a musical instrument could be a powerful force. She began playing herself, first the flute and then, as a 16 year old, the bass guitar. She's continued to play both instruments and is now developing a way of telling stories in performances which incorporates music.
In this Essay, Joanne tells the story of her performing life and considers the way in which music can be an essential part of storytelling.
for more information visit bbc.co.uk/getplaying
Producer: Emma Kingsley.