Main content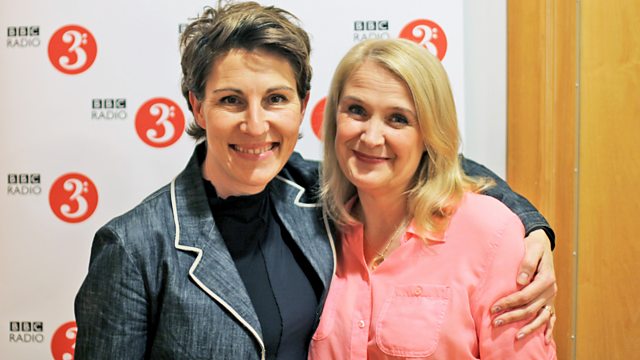 Monday - Sarah Walker with Tamsin Greig
With Sarah Walker. Including My Favourite Clarinettists; Music in Time: Schubert's Trio in B flat, D471; Sibelius's Symphony No 2, conducted by Vladimir Ashkenazy.
9am
My favourite... clarinettists. Sarah showcases her favourite clarinettists, past and present, including Martin Frost, Sabine Meyer, Michael Collins, Andrew Sparling and Benny Goodman. They'll be performing works such as Poulenc's lyrical Clarinet Sonata, Mendelssohn's virtuosic Konzertstuck No. 1 in F minor and the jazz-infused Prelude, Fugue and Riffs by Leonard Bernstein.
9.30am
Take part in today's music-related challenge: listen to the clues and identify the mystery person.
10am
Sarah's guest is the award-winning actress Tamsin Greig. Familiar to many listeners as Debbie Aldridge on Radio 4's The Archers, Tamsin also currently stars in the sitcom Episodes and in Channel 4's Friday Night Dinner. Tamsin's other screen roles include Dr. Caroline Todd in Green Wing and Fran Katzenjammer in Black Books. Also an acclaimed stage actress, Tamsin won a Laurence Olivier Award for Best Actress for her role as Beatrice in Much Ado About Nothing with the Royal Shakespeare Company, and received Olivier award nominations for The Little Dog Laughed and Women on the Verge of a Nervous Breakdown. Tamsin will be sharing a selection of her favourite classical music, including works by Beethoven, Tchaikovsky and Charles Stanford, every day at 10am.
10.30am
Music in Time: Romantic
Sarah features a piece from the BBC4 series Revolution & Romance: Musical Masters of the 19th century, Schubert's Trio in B flat, D471. A miniature gem comprising just a single complete movement, it has become one of the most treasured works in the string repertoire.
11am
This week Sarah focuses on not just one but five artists, as she celebrates distinguished instrumentalists and singers who have also developed careers as conductors.
Sibelius
Symphony No. 2 in D major, Op.43
Royal Stockholm Philharmonic Orchestra
Vladimir Ashkenazy (conductor).
Music Played
MY FAVOURITE...CLARINETTISTS

TAMSIN GREIG'S CHOICE NO.1

TAMSIN GREIG'S CHOICE NO.2

TAMSIN GREIG'S CHOICE NO.3

MUSIC IN TIME: ROMANTIC

ARTIST OF THE WEEK: MUSICIANS TURNED CONDUCTORS