Main content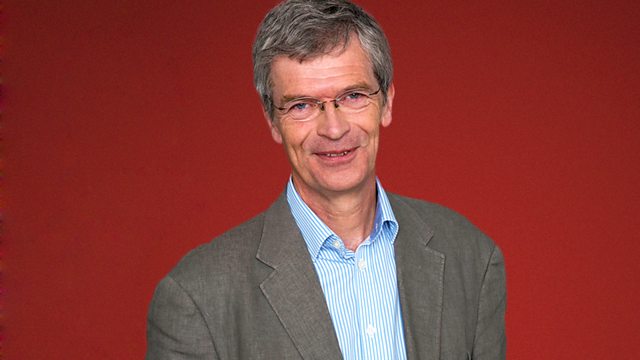 04/06/2016
Alyn Shipton selects music from listeners' requests in all styles of jazz, including music from the acclaimed singer Gregory Porter.
Performers:
Artist  Gregory Porter
Title  Fan The Flames
Album  Take Me To The Alley
Label  Blue Note
Number  Track 11
Duration  4.12
Performers: Gregory Porter, v; Keyon Harrold, t; Tivon Pennicott, ts; Yosuke Sato, as; Chip Crawford, p; Aarin James, b; Emmanuel Harrold, d; 2016.

Artist  Bjork
Title  Gling Glo
Composer Klausen / Engilbertsdottir
Album  Gling Glo
Label  Smekklaysa
Number  TPLP61 Track 1
Duration  2.40
Performers: Björk, v; Guðmundur Ingólfsson, p; Guðmundur Steingrímsson, d; Þórður Högnason, b; 1990.

Artist  Don Ellis
Title  Indian Lady
Composer Ellis
Album  Electric Bath
Label  Columbia
Number  CS 9585 Track 1
Duration  8.06
Performers: Don Ellis, lan Weight, Ed Warren, Glenn Stuart, Bob Harmon – trumpet, Ron Myers, Dave Sanchez, Terry Woodson, tb; Ruben Leon, Joe Roccisano, Ira Shulman, Ron Starr, John Magruder, reeds; Mike Lang, p; Frank Dela Rosa, Dave Parlato, b; Ray Neapolitan, bass/sitar; Alan Estes, vib; Steve Bohannon, d; Chino Valdes, Mark Stevens, perc. 1967.

Artist  Milcho Leviev
Title  Blues For The Fisherman
Composer Pepper
Album  Blues for the Fisherman
Label  Mole Jazz
Number  1 Plus Track 6
Duration  12.45
Performers: Art Pepper, as; Milcho Leviev, p; Tony Dumas, b; Carl Burnett, d. June 1980

Artist  Dexter Gordon
Title  The Chase
Composer Gordon / Gray
Album  Settin' The Pace
Label  Proper
Number  Properbox 16 CD 2 Track 8
Duration  6.50
Performers: Dexter Gordon, Wardell Gray, ts; Jimmy Bunn, p; Red Callendar, b; Chuck Thompson, d. 12 June 1947

Artist  Svend Asmussen
Title  Wrapping It Up
Composer Henderson
Album  The Incomparable Fiddler, 100 Years
Label  Storyville
Number  108 8618 CD 5 Track 5
Duration  3.52
Performers Svend Asmussen, vn; Jacob Fischer, g; Jesper Lundgaard, b; Aage Tangaard, d. 30 March 1996.

Artist  Esbjorn Svensson
Title  Bound For The Beauty Of The South
Composer Svensson
Album  Strange Place For Snow
Label  ACT
Number  9011-2 Track 5
Duration  5.07
Performers: Esbjorn Svensson, p; Dan Berglund, b; Magnus Ostrom, d. 2002.

Artist  Barbara Thompson
Title  Saxey
Composer Thompson / Lemer
Album  The Last Fandango
Label  Temple Music
Number  1501 Track 5
Duration  2.53
Performers: Barbara Thompson, ts; Peter Lemer, kb; Billy Thompson, vn; Dave Ball, b; Jon Hiseman, d. 2015.

Artist  Chris Barber
Title  St Louis Blues
Composer Handy
Album  Complete Decca  Sessions1954/55
Label  Lake
Number  141/2 CD 2 Track 13
Duration    4.22
Performers: Pat Halcox, t; Chris Barber, tb; Monty Sunshine, cl; Lonnie Donegan, bj; Jim Bray, b; Ron Bowden, d. 1955.

Artist  Sidney Bechet
Title  Up a Lazy River
Composer Carmichael / Arodin
Album  Shake Em Up
Label  Avid
Number  694 CD 1 Track 16
Duration  4.16
Performers: Muggsy Spanier, c; Sidney Bechet, cl, ss; Carmen Mastren, g; Wellman Braud, b. March 1940.