Main content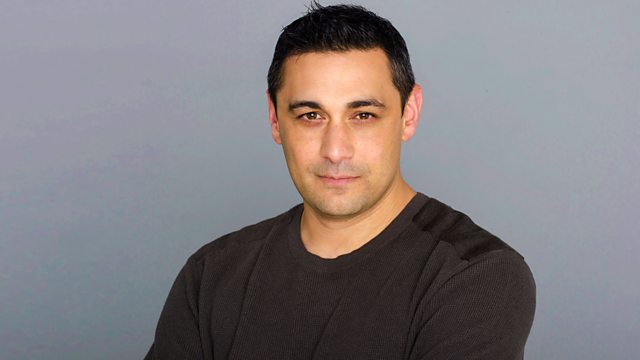 Fighting Antimicrobial Resistance
Many of the bacteria causing disease in us are resistant to antibiotics. What can be done to tackle one of the biggest threats that humans face? Where are the new drugs?
This week we're dedicating the whole programme to one of the biggest threats to humanity. We're already at 700,000 preventable deaths per year as a result of antibiotic resistance, and the O'Neill Report suggests that this will rise to 10 million people per year by 2050. Today, we're focussing on the attempts to discover new antibiotics, and alternative therapies for combating bacterial infection. Firstly, we wanted to know why new antibiotics aren't being produced. Dr Jack Scannell, an expert on the drug development economics, told Adam Rutherford why money has been the main barrier.
Most of the antibiotics we use were discovered in the mid-20th century, but as the threat of drug resistant infections increases, the race is on to find new organisms that make novel medicines. We have only identified a tiny fraction of the microbes living on Earth and are "bioprospecting" for useful ones in wildly different locations. Microbiologist Matt Hutchings has been looking to the oldest farmers in the world - leaf cutter ants.
From exotic locations to under your fridge: Dr Adam Roberts runs a scheme called Swab and Send. It's a citizen science project that asks members of the public to swab a surface and send the sample to him – he'll analyse them to look for the presence of new antibiotic-producing bacteria. We joined in the hunt by swabbing spots around the BBC: Adam's microphone, the Today programme presenters' mics, our tea kitchen's sponge, the revolving entryway doormat, and lastly, the Dalek standing on guard outside the BBC Radio Theatre.
Antibiotics are not the only weapon in the war against bacteria. A hundred years ago, a class of virus that infect and destroy bacteria were discovered. They're called bacteriophages. Phage therapies were used throughout the era of Soviet Russia, and still are in some countries, including Georgia. Phage researcher Prof Martha Clokie told us whether phage therapy might be coming to the UK.
Last on
Broadcasts

Take the Synthetic Voices and Personality Test
Podcast
Adam Rutherford goes inside science to explore the research that is transforming our world