Main content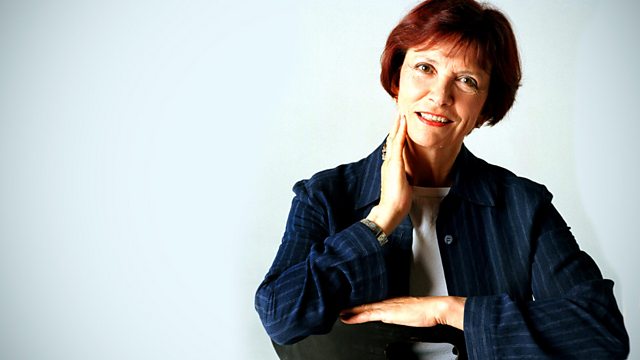 Dame Joan Bakewell, EU debates, 24 - the 'north's national', City AM editor
Dame Joan Bakewell on religious broadcasting, EU referendum debates, the 'north's national', 24, launches, and City AM on brands using its website. Producer: Katy Takatsuki.
The Archbishop of Canterbury is calling on the BBC to give religion the same prominence as politics, sport or drama. In a speech at the Sandford St Martin awards for religious broadcasting, The Most Rev Justin Welby will suggest that the Corporation's charter include protection for religious programming. Also at the ceremony, Dame Joan Bakewell will receive a special award in recognition of a 'commitment to religious and ethical broadcasting'. She joins Steve Hewlett in the studio.
Nigel Farage and David Cameron faced "tough" questions on the EU referendum from a live studio audience last night for the referendum special on ITV. It's the latest in a series of debates across networks which started last week with Sky News' interviews with David Cameron and Michael Gove. Steve Hewlett speaks to Sky's Head of Politics Esme Wren about how negotiations went and how much planning went into the interviews.
A new daily newspaper described as the "North's national" is being launched. Called 24, the title will be published by Cumbria-based CN Group and will provide a "distinctly northern perspective" on big news stories. Steve Hewlett speaks to Editorial Director David Helliwell about his ambitions for the paper, and how they plan to make it work in a market suffering big declines.
The free London newspaper City AM is going to allow commercial brands to directly upload content to the City AM website without any pre-moderation by its editorial team. Joining Steve to discuss why City AM have embarked on this new model, and how they hope to benefit from this venture, is Christian May, editor of City AM.
Producer: Katy Takatsuki.
Last on

Chapters
Dame Joan Bakewell

Dame Joan Bakewell on award for religious and ethical broadcasting.

Duration: 08:55

City AM website

Christian May, editor of City AM.

Duration: 06:21

24: new 'national' paper for the North

Editorial Director of CN Group David Helliwell

Duration: 06:07

Sky EU Debate

Sky News Head of Politics Esme Wren

Duration: 05:36

Broadcast