Main content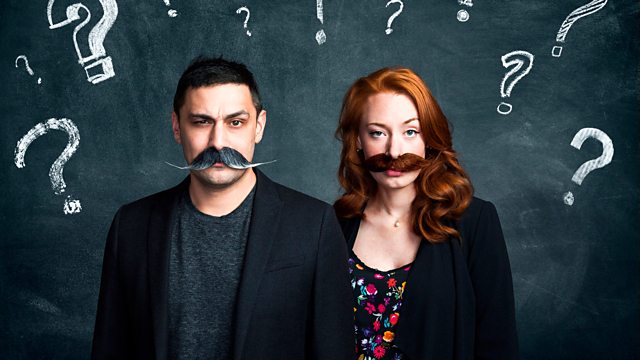 The Counting Horse
Can horses count? And which animal is the best at maths? Dr Adam Rutherford and Dr Hannah Fry investigate.
"Can horses count?" asks retired primary school teacher, Lesley Marr.
Our scientific sleuths consider the case of Clever Hans, with a spectacular re-enactment of a 20th century spectacle. Plus, we hear from Dr Claudia Uller who has been conducting modern studies on equine counting.
Mathematician Prof Marcus Du Sautoy explains the basic concept of counting to Adam, and Hannah looks across the animal kingdom to find the cleverest mathematical creature.
If you have any questions you'd like the duo to investigate, please email curiouscases@bbc.co.uk
Presenters: Hannah Fry, Adam Rutherford
Producer: Michelle Martin.
Last on
Broadcast

Why do you see faces in unexpected places?
Podcast
Science sleuths Dr Adam Rutherford and Dr Hannah Fry investigate everyday mysteries.