Main content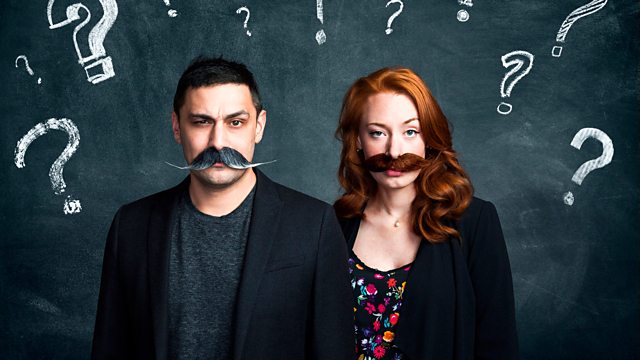 The Hairy Hominid
How does leg hair know its been cut and how long to grow back? And why do we have body hair? Drs Adam Rutherford and Hannah Fry demand an answer.
Our science detectives answer the following perplexing problem, sent in by Hannah Monteith from Edinburgh in Scotland:
"How does leg hair know it has been cut? It doesn't seem to grow continuously but if you shave it, it somehow knows to grow back."
Hannah consults dermatologist Dr Susan Holmes, from the Hair Clinic at Southern General Hospital in Glasgow, to discover why the hairs on your legs don't grow as long as the hairs on your head.
Adam attempts to have a serious discussion about the evolutionary purpose of pubic hair with anatomist and broadcaster Prof Alice Roberts.
If you have a scientific mystery for the team to investigate, please email: curiouscases@bbc.co.uk
Presenters: Hannah Fry, Adam Rutherford
Producer: Michelle Martin.
Last on
Broadcast

Why do you see faces in unexpected places?
Podcast
Science sleuths Dr Adam Rutherford and Dr Hannah Fry investigate everyday mysteries.