Main content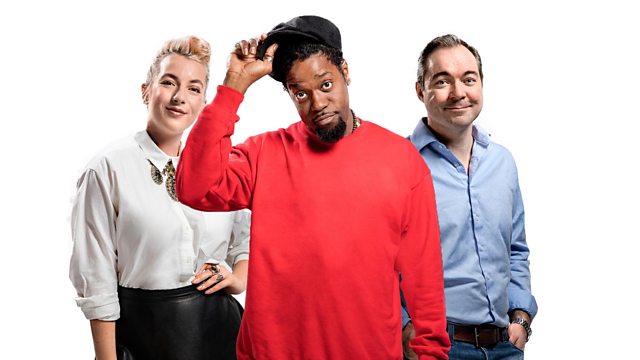 Enrico Rava - Jazz Baltica
Soweto Kinch presents a concert set performed at the 2015 Jazz Baltica festival by celebrated Italian trumpeter Enrico Rava and his quintet. Plus a focus on trumpter Miles Davis.
In a programme in which the spirit of Miles Davis is never far away, Soweto Kinch presents a concert set from Jazz Baltica by the legendary Italian trumpeter Enrico Rava, recorded with his quintet featuring the brilliant young trombonist Gianluca Petrella, winner of the Django d'or Award. Rava's sound is heavily influenced by Davis, and the programme also focuses on other aspects of Miles, including the recently released collected recordings from his 1960 European tour with John Coltrane.
Playlist
DISC
Artist            Soweto Kinch
Title              The Healing
Composer     Kinch
Album           The Legend of Mike Smith
Label            Soweto Kinch Recordings
Number        SKP003 CD 2 Track 39
Duration        tbc
Performers:  Soweto Kinch, as, rhodes, prog; Shabaka Hutchings, ts; Karl Rasheed-Abel, b; Graham Godfrey, d. . 2015  
into concert:applause
MUSIC 1: Wild Dance        (Rava) 3.57
MUSIC 2:  Choctaw (Rava)      22.25
MUSIC 3: Tears for Nada (Rava) 8.54
MUSIC 4: Art Deco (Don Cherry) 9.37
MUSIC 5: Quedat (Rava) 5.36
Performers: Enrico Rava, trumpet; Gianluca Petrella, trombone; Giovanni Guidi, piano; Gabriele Evangelista, bass; Fabrizio Sferra, drums. 
DISC
Artist            Miles Davis
Title              Miles Ahead           
Composer     Miles Davis  
Album           Miles Ahead (Original Motion Picture Soundtrack)
Label            Columbia / Legacy
Number        88985306672
Duration        2.04
Performers   Miles Davis, trumpet; John Lewis, piano; Percy Heath, bass and Max Roach, drums

DISC
Artist            Miles Davis
Title              Nefertiti
Composer     Wayne Shorter
Album           Miles Ahead (Original Motion Picture Soundtrack)
Label            Columbia / Legacy
Number        88985306672
Duration        2.01
Performers   Miles Davis, trumpet; Wayne Shorter, tenor sax; Herbie Hancock, piano; Ron Carter, bass; Tony Williams, drums
DISC
Artist            Miles Davis
Title              What's Wrong With That
Composer     Don Cheadle, Robert Glasper, Marcus Strickland
Album           Miles Ahead (Original Motion Picture Soundtrack)
Label            Columbia / Legacy
Number        88985306672
Duration        4.25
Performers   Don Cheadle, Gary Clark, Jr., Herbie Hancock, Keyon Harrold, Antonio Sanchez, Esperanza Spaulding, Wayne Shorter
DISC
Artist            Miles Davis
Title              Oleo
Composer     Sonny Rollins
Album           The Complete Jazz at the Plaza
Label            Essential Jazz Classics
Number        EJC 55697
Duration        2.06
Performers   Miles Davis, trumpet; John Coltrane, tenor sax; Cannonball Adderley, alto sax; Bill Evans, piano; Paul Chambers, bass; Jimmy Cobb, drums
DISC
Artist            Miles Davis
Title              Fran Dance
Composer     Miles Davis
Album           The Legendary 1960 European Tour
Label            Solar Records
Number        4569971
Duration        3.20
Performers   Miles Davis, trumpet; John Coltrane, tenor sax; Wynton Kelly, piano; Paul Chambers, bass; Jimmy Cobb, drums
DISC
Artist            Miles Davis
Title              So What
Composer     Miles Davis
Album           The Legendary 1960 European Tour
Label            Solar Records
Number        4569971
Duration        5.59
Performers   Miles Davis, trumpet; John Coltrane, tenor sax; Wynton Kelly, piano; Paul Chambers, bass; Jimmy Cobb, drums