Main content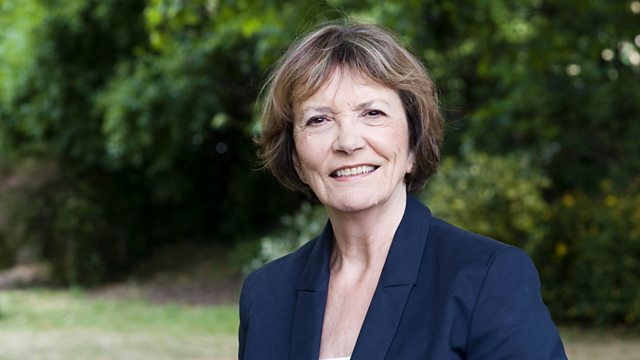 Suppose I Lose It: update
Now in her 80s, Joan Bakewell admits she is becoming more forgetful. But is this a normal part of ageing, or dementia? And what might she expect and how she should prepare?
Now in her 80s, one issue looms ahead for Joan Bakewell and others from her generation - the fear of dementia. She admits that she's becoming increasingly forgetful. Her home is decked with post-it note reminders to help her remember. But are the annoying lapses in memory, that characterise her daily life, just a normal part of ageing, or could they signal something more serious like dementia? As she herself says - 'suppose I lose it?'.
In this programme, Joan asks what she might expect and how she should prepare if she receives the diagnosis.
Joan's search is spurred on by the news that her friend of many years, the actress Prunella Scales, has dementia. Over cups of tea at their home, Joan talks to Prunella and her husband, the actor Timothy West, about how her memory loss is affecting their lives.
Dementia is a growing problem for the nation. Over 800,000 now suffer from it and there's no available cure. It's a problem that the government has been prioritising through the National Challenge on Dementia, but as Professor Sube Banerjee, a lead author on the National Dementia Strategy, says there's still an immense amount that needs to be done.
Even hospitals struggle to cope with people with dementia. Being mostly old and frail, they make up a quarter of inpatients, yet the experience can be traumatising. They tend to leave hospital less capable than when they went it, and are often more confused and anxious.
So how will hospitals cope as the numbers with dementia spiral? Professor Harwood is one of those making a start, adapting Ward B47 at Queens Medical Centre in Nottingham and training staff to meet the complex needs of patients with dementia, which are only now starting to be understood.
One of the challenges of caring for dementia patients is that often their disease is so advanced that they can no longer make decisions about their medical treatment. What's more, few make their wishes known in advance. So geriatrician Professor Rowan Harwood often has to make a best guess, which can mean keeping patients alive longer than they might have wanted. Joan asks what she should do to prepare should she be diagnosed with dementia.
And what's more terrifying - living with dementia, or living in a society that fails to support those suffering with it. Several towns around the country are now addressing the ignorance and fear that can leave sufferers and their carers feeling isolated. The Crawley Dementia Alliance is bringing together schools, GPs, local businesses and transport services to make Crawley more 'dementia friendly'. And it is dementia suffers themselves whose opinions lie at the heart of what happens here.
Producer: Beth Eastwood.
Last on
Me, my friend Pru, and our memories
How close are we to stopping Alzheimer's?
Broadcasts