Main content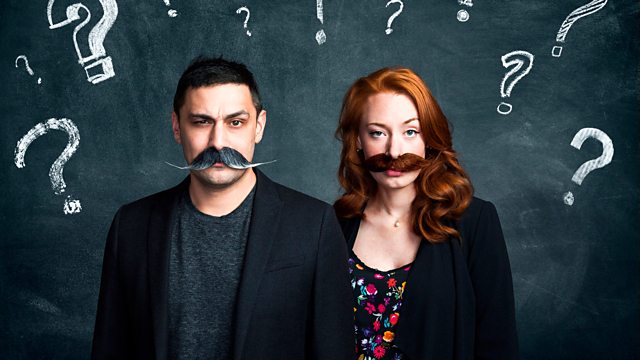 The Psychic Tear
Drs Adam Rutherford and Hannah Fry investigate why we cry and whether a good weep makes us feel better.
Listener Edith Calman challenges our scientific sleuths to investigate the following conundrum:
'What is it about extreme pain, emotional shock or the sight of a three year old stumbling their way through an off-key rendition of 'Away in a Manger' that makes the brain send messages to the lacrimal glands to chuck out water?"
Hannah discovers how the eye produces tears, with the help of Dr Nick Knight.
Broadcaster Claudia Hammond, author of 'Emotional Rollercoaster', explains why Darwin experimented on his children until they cried.
Adam watches a tearjerker to take part in a psychological study, but ends up getting quite angry instead.
If you have any everyday mysteries you'd like the team to solve email: curiouscases@bbc.co.uk
Presenters: Hannah Fry, Adam Rutherford
Producer: Michelle Martin.
Last on
Broadcast

Why do you see faces in unexpected places?
Podcast
Science sleuths Dr Adam Rutherford and Dr Hannah Fry investigate everyday mysteries.