Main content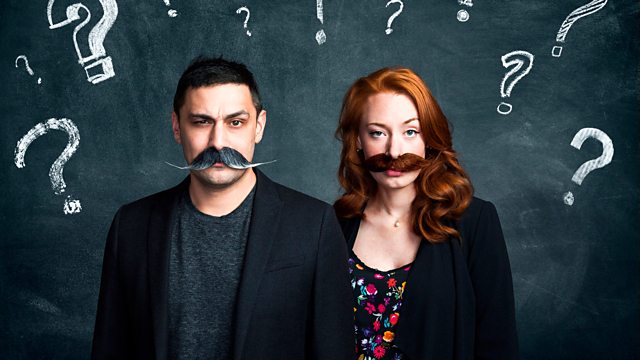 The Tea Leaf Mystery
Drs Adam Rutherford & Hannah Fry return to answer more everyday questions using the power of science. Today - they investigate how to make the perfect cup of tea.
Today the team examine the chemistry of tea, in answer to the following question sent in by Fred Rickaby from North Carolina:
"When we are preparing a cup of tea and the cup contains nothing but hot, brewed tea we need to add milk and sugar. My wife always adds the sugar first, stirs the cup to make sure it is dissolved and then add the milk. So, is that an optimum strategy for adding milk and sugar to a cup of tea?"
Adam consults Prof Andrea Sella from University College London about the perfect formula for a cup of tea. Inside his tea factory in Kent, Master Blender Alex Probyn teaches Hannah an unusual method for tasting tea.
Most importantly, the duo discovers whether you should add milk first or last. But can tea professionals really tell the difference?
If you have any questions for Drs Rutherford & Fry to investigate send them to curiouscases@bbc.co.uk
Presenters: Hannah Fry, Adam Rutherford
Producer: Michelle Martin
Last on
New Year's Day 2019
12:18
BBC iWonder's four simple steps to transform your daily brew.
Broadcasts
New Year's Day 2019

12:18
Why do you see faces in unexpected places?
Podcast
Science sleuths Dr Adam Rutherford and Dr Hannah Fry investigate everyday mysteries.