Main content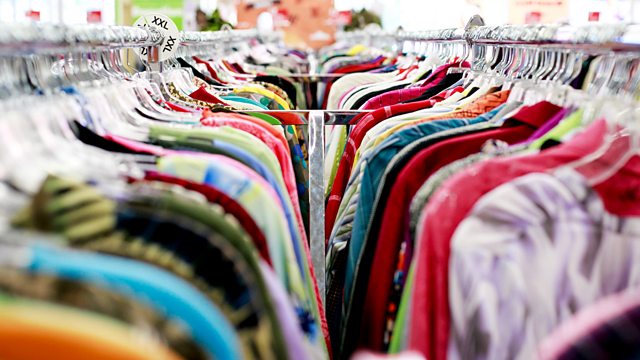 The Care Act, "Peak stuff"
Have we reached 'peak stuff'? It's the idea that societies eventually spend less on acquiring items, because with disposable income comes the desire to spend money on experiences.
If you've ever looked at the clutter in your home and despaired, then you're not alone. Figures from the Office for National Statistics show we're spending more of our money on memorable experiences, holidays and dining, rather than physical products - and it may be having an impact on the High Street. If we are seeing a structural change in shopping habits, what does that mean for the future of retail?
We'll talk to a charity which says more than half of England's local authorities have spent less overall on services for disabled people and carers since the introduction of The Care Act.
According to Which? seven in 10 of us overpay around £159 each per year on mobile phone contracts. Is there an alternative? We'll hear from the man behind Unshackled - is it a new way of having a contract on a phone - or are you just better buying handsets outright and paying off a credit card?
And more mortgages are being offered to grandparents who might want to help the grandkids get a foot on the property ladder. Good idea? Or should they fend for themselves?
Chapters
BHS

It's D Day for British Home Stores

Duration: 05:06

Second Hand Clothes

Much of our cast off clothing is resold in Eastern Europe

Duration: 09:09

Care Act

A Disability charity claims that the Care Act is failing disabled people and their carers

Duration: 06:18

Retail

Several industry figures have suggested we've reached "peak stuff"

Duration: 06:01

Unshackled Phones

New online service promises to end rip-off mobile phone contracts for customers

Duration: 05:01

Grandparent Mortgages

New mortgages will allow 'the bank of nan and grandad' to borrow for first homes.

Duration: 05:31