Main content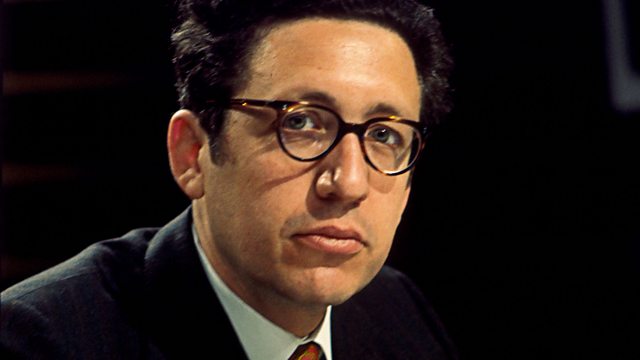 Bernard Levin
4 Extra Debut. The journalist and acerbic interviewer answers the questions in the BBC Home Service's pioneering interview series. From March 1964.
Journalist, critic and acerbic interviewer, Bernard Levin answers questions from John Bowen and Brian Groombridge.
Launched in 1952, Frankly Speaking was a completely novel and ground breaking BBC series. Initially there were three interviewers and the series was both unrehearsed and unscripted.
Bernard Levin died aged 75 in 2004. Famous for his Times column from 1971 to 1997, he also wrote for the Spectator, Daily Mail and the Daily Express.
In the 1960s, Levin was a regular on the satirical BBC TV show That Was the Week That Was, where his prickly style often drew criticism.
First broadcast on the BBC Home Service in 1964.