Main content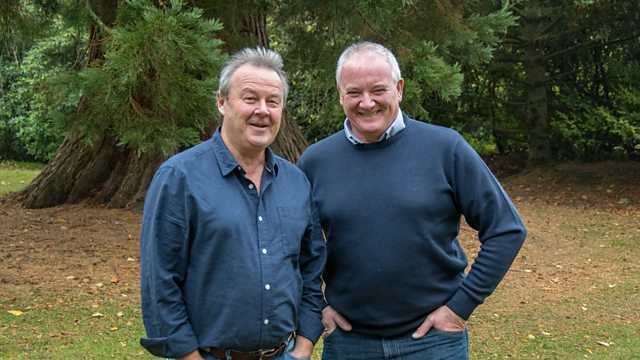 21/05/2016
Join Mark Stephen and Euan McIlwraith for the latest outdoor activities from Shetland to the Borders. The Flying Scotsman, asparagus farming, urban community hydro and more.
In the first thirty minutes...
Mark visits Scotland's first urban community hydro scheme in Aberdeen.
Euan hears about pressure on farmers arising from late CAP payments.
It's asparagus season so we visit one of Scotland's largest producers in Forfar, plus we're on a Laurencekirk farm seeing how renewable energy is delivering early strawberries.
After the news...
Bespoke hut builder, Bernard Planterose, shares his experience of self-build family life in the woods.
Mark tours the Highland Folk Museum in Newtonmore.
Euan talks to an angry listener about the pronunciation of Scottish place names.
Claire tries her hand at landscape painting in the Scottish Borders.
Mark meets bodgers who are happy at their traditional woodwork in Stonehaven.
And Euan boards the Flying Scotsman for its first journey in over a decade.