Main content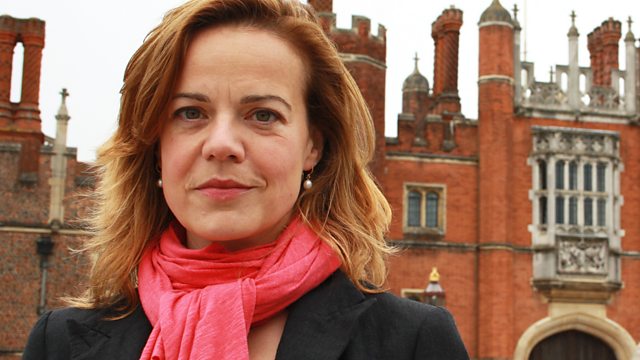 Historian Helen Castor looks at how much of the action in Shakespeare's history plays takes place in the middle of England.
Historian Helen Castor Helen Castor on why the action in Shakespeare's history plays takes place in the Midlands.
Generations of children have learned much English history from the great Midlander William Shakespeare. Much of the action in his history plays takes place in the Midlands. That's only to be expected, since much of our history has been made there.
Many of the decisive battles in English history were fought on Midland soil. In the Civil War, Charles I raised his standard at Nottingham and the conflict was settled to all military intents and purposes at Naseby in Northamptonshire. The climax of Shakespeare's Richard III - the culmination of the Wars of the Roses, fought between the Houses of York and Lancaster but which, geographically, had little to do with the North - famously takes place at Bosworth Field, in South Leicestershire.
Helen Castor puts the middle back in England's history by looking at figures such as Richard III, whose bones were recently discovered under a car park in Leicester. Newspapers were full of the arguments to have the bones of this 'vilified Yorkshireman' returned to 'God's own country'. But Richard was a Midlander. As one linguistic expert points out, evidence suggests that he spoke with a Brummie accent.
And then of course there's the foremost Midlander, Shakespeare, who from John of Gaunt's 'this England' speech in Richard II to King Harry's pre-Agincourt rallying cry in Henry V, has provided us with the most resonant language in which to express ourselves in times of both tragedy and delight. The Midland Bard, in all his variety, is England.
Produced by Robert Shore and Ashley Byrne
A Made in Manchester production for BBC Radio 4.
More episodes
Next
You are at the last episode