Main content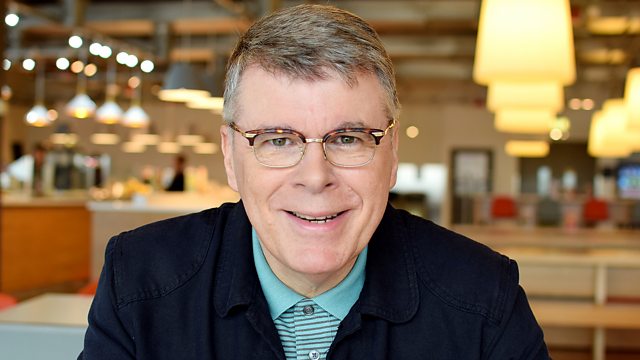 27/05/2016
Cuide ri Crìsdean Dòmhnallach, neach-ciùil le freumhan teaghlaich ann an Uibhist a Deas 's an Eilean Sgìtheanach. John is joined by musician and broadcaster Chris MacDonald.
Dà uair a thìde de shàr cheòl is còmhradh cuide ri Iain Mac 'ille Mhìcheil, a' craoladh beò à stiùdio a' BhBC ann an Glaschu.
Bidh Iain a' cur fàilte an t-seachdain sa air Crìsdean Dòmhnallach. 'S ann à Gèirinis an Uibhist a Deas a bha theaghlach Chrìsdein bho thùs, ged a chaidh a thogail ann an Slèite, san Eilean Sgìtheanach. Às dèidh a dhol dhan àrd sgoil am Portrìgh, chaidh Crìsdean dhan Sgoil Chiùil sa Phloc. Bidh e cluich na pìoba, a' phìob uilinn, an fhideag 's am bocsa. Tha e cuideachd na bhall de'n chòmhlan Ho-Rò, a tha an ìmpidh clàr ùr a chur ri chèile san stiùdio. Tha Ho-Rò air a bhith faighinn cothrom cluich thall sa bhos, eadar Alba, a' Ghearmailt, An Òlaind agus Ciopras.
Nuair a bha e mu aois 10, nochd Crìsdean na chleasaiche anns an dealbh Seachd. Bhiodh e na òige cuideachd a' frithealadh na fèisean tric, agus na Mòdan ann am farpaisean pìobaireachd am measg eile.
Tha Crìsdean a-nis dol a dhèanamh a dhachaigh ann an Glaschu, far a bheil e a' dèanamh a bheò-shlàint' anns na meadhanan, ag obair air a cheann fhèin. Tha e ag obair mar neach-taic chamara, neach-taic sholais, agus obair 'grip'.
Cluinnidh sinn seanchas Chrìsdein, agus ceithir de na ròghainnean ciùil pearsanta aige. Mar is àbhaist cuideachd, bith measgachadh math de cheòl is òrain air a thaghadh dhuinn le Iain fhèin, a' toirt a-steach cuid de na guthan 'country' is fheàrr a th' ann.
Two hours of music and chat between John and musician and broadcaster, Chris MacDonald. After being brought up in South Uist, Chris and his family moved to Skye. When he was 10, he played a part in the film Seachd. During the show, he will share his 4 favourite pieces of music which will sit along an exceptional array of music including Americana, folk, Celtic and country and western introduced by John.
Iain Mac'illeMhìcheil agus Crìsdean Dòmhnallach