Main content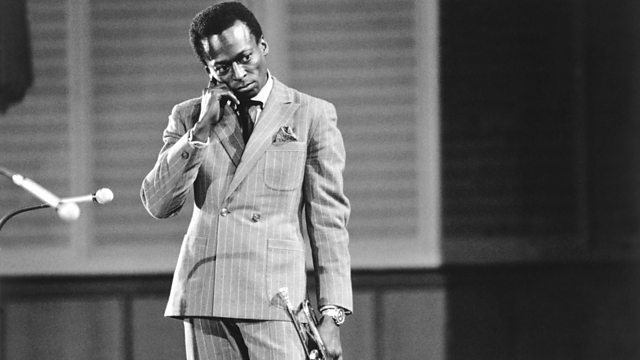 Blue Canvas: The Artist Miles Davis
In what would have been his 90th year, a portrait of trumpeter Miles Davis, who became a painter in later life. With his former girlfriend artist Jo Gelbard, friends and family.
Miles Davis remains one of the most influential musicians from the last century, despite his death 25 years ago. But what's less well known is that he dedicated the final years of his life to painting with the same fervent energy he had devoted to music.
"A painting is music you can see, and music is a painting you can hear." Miles Davis
To mark what would have been his 90th birthday, the New York artist Jo Gelbard, who became Miles Davis's companion during the last years of his life, tells the story of his little known life as a painter, alongside interviews with his friends and family.
The story begins with Davis' sudden stroke in 1982, when he took up art as a therapy after his illness. Soon after, he met Gelbard who was 24 years his junior and they embarked on a turbulent relationship which resulted in an extraordinary artistic collaboration.
Davis' son Erin recalls how his father always carried two things - his trumpet case and his paint brushes - and he sat surrounded by canvases in the apartment they shared, painting with a furious energy. We also hear from musician and painter Robert Wilburn III who spent alot of time with Davis during his final decades, discussing the relationship between art and music, rhythm, colour and space in his performances and his paintings. And the author George Cole, who wrote a book about the final years of the trumpeter's life, talks about the importance of his art.
Woven into the programme is a soundtrack of Davis' music, and clips from a never-before-broadcast interview with the writer Scott Gutterman, the author of a book about the trumpeter's art, and who recorded with Davis over several months shortly before he died in 1991.
Producer : Jo Wheeler
A Freewheel production for BBC Radio 4.
Last on
Broadcasts