Main content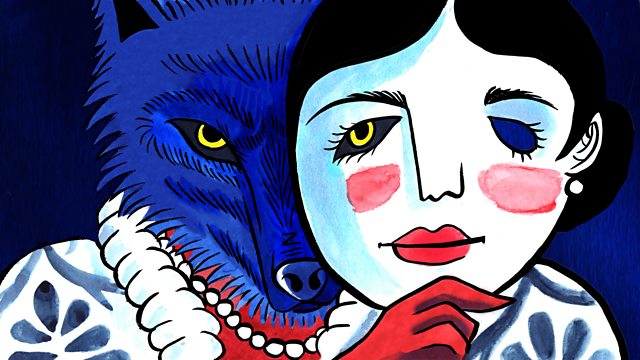 The Wolf in the Water
By Naomi Alderman. Drama exploring what happened to Jessica, Shylock's daughter in Shakespeare's The Merchant of Venice. With Pippa Bennett-Warner and Scott Arthur.
What happened to Jessica, Shylock's daughter in The Merchant of Venice?
In the original Shakespeare, Jessica is a minor but fascinating character, Shylock's only daughter, who leaves him to convert to Christianity and marry Lorenzo. We are left rather uncertain about how that marriage is going to work out. It's also implicit that the conversion isn't going to be easy on either party. ...
The Wolf in the Water by Naomi Alderman is an imaginative response to The Merchant of Venice, in which we meet an older Jessica in 1615, secretly still practising her Jewish faith in a turbulent Venice that is increasingly hostile to Jews. A murder, twenty innocent Jews facing death - Jessica becomes embroiled in a mystery that challenges her apparently settled life and reconnects her with her identity. The year may be 1615, but the themes are universal and relevant. What drives one group to persecute another? What shameful deeds are done by those to whom we entrust our money? Can we ever be cosmopolitans - citizens of all nations and none - or will our ethnicity, our religion, even the ineradicable traces of God, always draw us back, perhaps to doom ourselves?
Cast
Jessica ..... Pippa Bennett-Warner
Lorenzo ..... Scott Arthur
Anna ..... Jennifer Tan
Augusta .....Tracy-Ann Oberman
Tubal ....Vincent Ebrahim
Thief 1 ..... Philip Nightingale
Thief 2 ..... Philip Jennings
Producer, Polly Thomas
Sound designer, Elosie Whitmore
Additional Venice sound, Enrico Coniglio
Development producer, Russell Finch
Naomi Alderman is an award-winning writer, writing her first BBC Radio 3 drama commission, after establishing herself at the cutting edge of new fiction and audio gaming.
The Wolf in the Water cast includes actors from the regular cast of Zombies, Run! the global phenomenon that Naomi co-created and now has over 1 million players.
A Somethin' Else Production for BBC Radio 3 - first broadcast in 2016 as part of the BBC's Shakespeare Festival and also marking the 500th anniversary of the establishment of the Venice ghetto.
Last on
Credits
| Role | Contributor |
| --- | --- |
| Writer | Naomi Alderman |
| Jessica | Pippa Bennett-Warner |
| Lorenzo | Scott Arthur |
| Anna | Jennifer Tan |
| Augusta | Tracy Ann Oberman |
| Tubal | Vincent Ebrahim |
| Thief 1 | Philip Nightingale |
| Thief 2 | Philip Jennings |
| Producer | Polly Thomas |
Broadcasts