Main content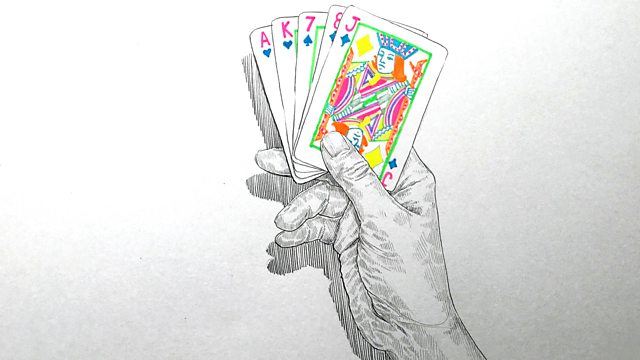 The Funeral
Grace Dent presents the story of one family's struggle to raise the money to cremate their dead dad.
Mandy was shocked to discover how much the funeral for her ex-husband was going to cost. But she was also determined that her three children should not be forced to carry the cost alone. Matt the eldest is her carer, and legally liable for all costs, but his carer's allowance was never going to cover the costs - embalming, cremation, flowers, the hearse. So the idea of a fundraising day at the local pub slowly emerged. But despite the best efforts of the community, Mandy and Matt still struggle to settle the bill.
And more bills keep coming in.
Grace Dent presents one family's struggle to grieve for their dead father while dealing with the spiralling price of his death.
The producer is Miles Warde.
"I'm not responsible for his funeral"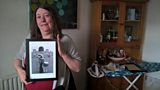 Mandy with a photo of her ex-husband who was in the Welsh Guards
Support and Advice
The Money Advice Service provides free and impartial money advice. An independent service originally set up by government.
Phone 0800 138 7777 (Mon-Fri 8am-8pm; Sat 9am-1pm)
www.moneyadviceservice.org.uk
My Money Steps is a free, interactive online debt advice service, which provides a personalised action plan for dealing with your debts.
www.mymoneysteps.org
National Debtline offers free, impartial, debt advice. 
Phone: 0808 808 4000 (Mon-Fri 9am- 9pm Sat 9am-1.30pm)
www.nationaldebtline.org
StepChange Debt Charity helps people in financial difficulty by providing free, confidential, independent and realistic debt advice.
Helpline: 0800 138 1111
www.stepchange.org
Citizens Advice Service online with information on benefits, employment and housing and help on debt, credit and legal issues.
www.adviceguide.org.uk  
Bereavement Advice Centre provides support and advice to bereaved people on what they need to do after a death.
Phone: 0800 634 9494 (9am to 5pm Monday to Friday)
 www.bereavementadvice.org
Dying Matters offers information on end of life and bereavement , including writing a will, funeral plans and end of life care. www.dyingmatters.org
Featured in...
Gripping real-life stories of 21st-century Britain that you won't hear anywhere else.