Main content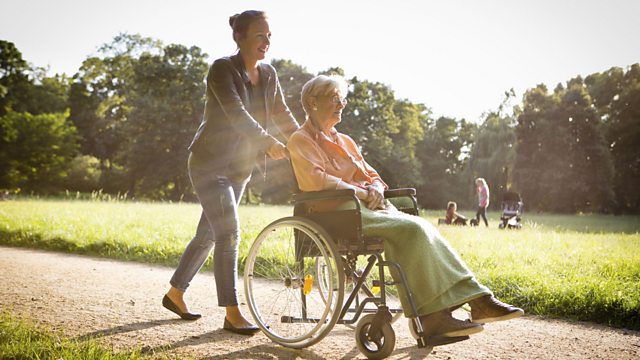 NHS continuing care, Gay bars, Hotel Chocolat
Consumer affairs programme. Patients entitled to NHS continuing care. Is online dating making gay bars redundant? And the man behind the recent success of Hotel Chocolat.
We reveal how thousands of people are still waiting to find out if their relatives were wrongly charged for their care. You and Yours has found that more than 11,000 mainly older people have still not been told if they were entitled to what is called NHS Continuing Care. It entitles patients with a health need to get all their care and accommodation costs funded by the NHS. But many did not know, so their homes were sold to pay for care that should have been free. We hear from some who think they are owed thousands of pounds. We also hear from NHS Clinical Commissioners who are wading through a backlog of almost 60,000 cases.
Is there any need these days for gay clubs and bars? There is now much less prejudice against gay people and the internet and dating apps have provided new ways for people to meet. Research suggests that eight out of ten gay men met their long term partner online. In 2001 it was closer to one in ten. Dating apps and online dating have become hugely popular and the owners of some gay bars and clubs say it is reducing business. We report on how the gay community is affected when venues close, and how some bars are finding that they need to work harder to attract customers.
There is money to be made in selling luxury chocolates, and there's no better proof of that than the success of the British company, Hotel Chocolat. The firm was co-founded by Angus Thirlwell, who is now the Chief Executive. He tells us about the idea behind the company, the secret of its success, and why it was recently floated on the stock exchange.
Producer: Jonathan Hallewell
Presenter: Winifred Robinson.
Chapters
Continuing Care

Thousands of families in England may have paid for care that should have been free.

Duration: 08:07

Travel Ombudsman

The new consumer champion for airline travellers.

Duration: 04:59

A2 Milk

Do the scientific claims behind a brand of milk new to the UK stack up?

Duration: 08:41

Gay Bars

How dating apps are forcing gay bars to raise their game.

Duration: 05:12

Hotel Chocolat

The man behind a modern-day British chocolate empire.

Duration: 05:10

Optical Express

Complaints about a free lifetime after-care offer.

Duration: 06:45