Main content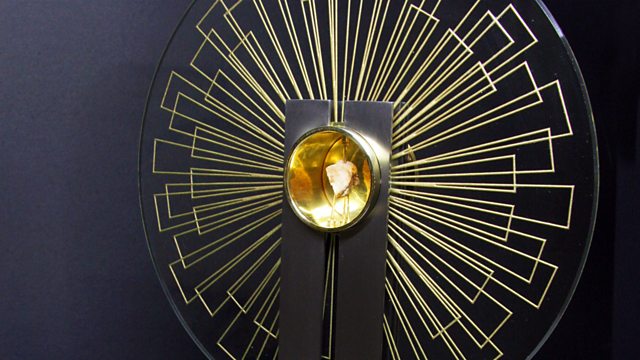 Becket relic, Transgender Christians, Humanitarian Summit
Presented by Mike Wooldridge. Stories include Thomas Becket's relic, a new book giving voice to transgender Christians and the World Humanitarian Summit.
A fragment of bone believed to have come from the body of St Thomas Becket is to return to England from Hungary for the first time in more than 800 years in what's being hailed as a vivid symbol of reconciliation between Anglicans and Roman Catholics. Trevor Barnes reports.
Ahead of the first ever World Humanitarian Summit in Istanbul next week Sandrine Tiller explains why Medecins Sans Frontieres will be boycotting the event after the organisation branded it 'a fig-leaf of good intentions'. Matthew Carter from Catholic relief agency CAFOD discusses why he will be attending the summit with Mehmet Ugu, Professor of Economics and Institutions, University of Greenwich.
Konstantin Von Eggert joins Mike Wooldridge to explore what President Putin's pilgrimage to the monastic community of Mount Athos says about Church/State relations in post-communist Russia.
Sunday is joined by members of the 'Mixed Up Chorus' - the multi-faith choir closing this Sunday's London Interfaith Music Festival.
Very Rev John Chalmers, Principle Clerk to the General Assembly of the Church of Scotland discusses the Church of Scotland vote on Saturday to allow its ministers to be in same sex-marriages.
Rev Rachel Mann reviews a new book giving voice to transgender Christians and the editor of 'This is My Body', Rev Christina Beardsley, tells Mike Wooldridge why it was a project whose time had come.
The Rev Colin Chambers was prison chaplain on South Africa's Robben Island for eight years and Nelson Mandela was one of the prisoners he visited. William Crawley spoke to Colin about the former president's spiritual side.
Producers:
Catherine Earlam
Peter Everett
Series Producer:
Amanda Hancox.
Last on
Chapters
Russia

President Putin's pilgrimage to the monastic community of Mount Athos

Duration: 04:59

This Is My Body

Rev Christina Beardsley explains why she has compiled the book, 'This is My Body'.

Duration: 06:41

Church Of Scotland

The Church of Scotland vote to allow its ministers to be in same sex-marriages.

Duration: 05:54

Mixed Up Chorus

The multi-faith choir closing this Sunday's London Interfaith Music Festival

Duration: 04:30

Beckett

A relic of St Thomas Becket is returning to England for the first time in 800 years.

Duration: 06:57

Nelson Mandela's Chaplain

The Rev Colin Chambers, Nelson Mandela's prison chaplain on South Africa's Robben Island.

Duration: 04:44

Humanitarian Summit

Matthew Carter discusses why he will be attending the summit with Professor Mehmet Ugu

Duration: 08:33

Broadcast

All the colours of the rainbow