Main content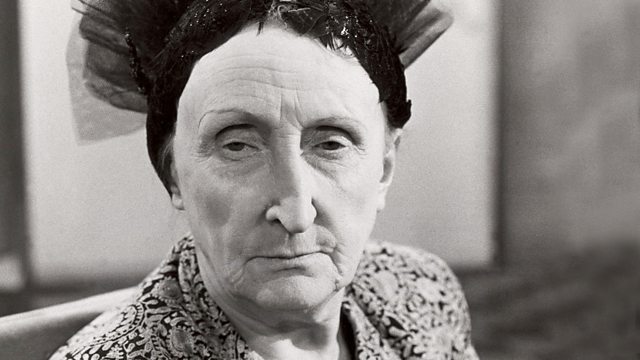 Edith Sitwell
The British avant garde poet and critic answers the questions in the BBC Home Service's pioneering interview series. From September 1955.
The British avant garde poet and critic Dame Edith Sitwell answers questions posed by writer Margaret Lane, critic Lionel Hale, and Oscar-winning screenplay writer Paul Dehn.
Aged 68 when interviewed, she recalls her childhood influences and shares her belief in the popularity of poetry.
Dame Edith was born in 1887 and died in 1964.
Launched in 1952 on the BBC Home Service, Frankly Speaking was a novel, ground breaking series. Unrehearsed and unscripted, the traditional interviewee/interviewer pairing was initially jettisoned for three interviewers firing direct questions. Early critics described it as 'unkempt', 'an inquisition' and described the guest as prey being cornered, quarry being pursued - with calls to axe the unscripted interview. But the format won out and eventually won over its detractors.
Unknown or very inexperienced broadcasters were employed as interviewers, notably John Betjeman, Malcolm Muggeridge and Penelope Mortimer. Only 40 or so of the original 100 programmes survive.
First broadcast on the BBC Home Service in 1955.