Main content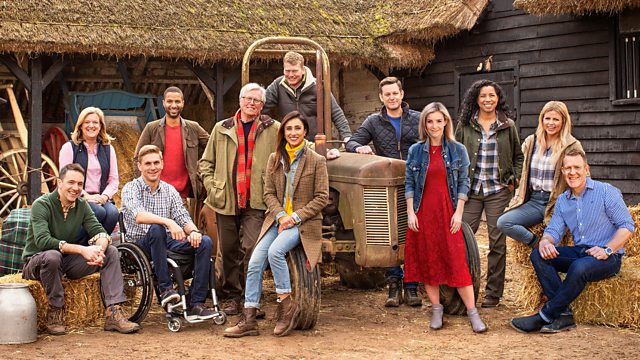 South Devon
Matt Baker explores the Dartington estate in south Devon to discover the history of the place and meet the farmers who are turning their goats' milk into ice cream.
Matt Baker explores the Dartington estate in south Devon to discover the innovative history of the place, meet the farmers who are turning their goats' milk into ice cream and find out about the vertical farming taking root in the grounds. Anita Rani sees how to make the softest of sheepskin and meets the woman who has turned her cottage industry into a thriving business selling natural, handmade soap, and Adam Henson looks at the livestock being bred specifically for conservation.
The programme also visits the Food and Farming Awards to reveal this year's Countryfile Farming Hero.
Plus there is a look at European turtle doves - they are in decline, but in one country it is legal to hunt them as they migrate back to their European breeding grounds. Tom Heap travels to Malta to investigate a tradition causing controversy across the continent.
The Dartington Estate and Old Parsonage Farm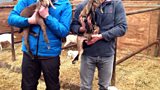 Matt Baker visits the Dartington Estate, which was bought by Dorothy and Leonard Elmhirst in 1925. Together they embarked upon an experiment, in rural regeneration, combining advanced farming techniques, the arts and learning. Now the Trust wants to return to those original ideas. Jon and Lynne Perkin are part of this. They are the new tenants of Old Parsonage Farm on the estate. The farm is making plans to develop a range of goat's milk yoghurts and ice-creams. Matt comes face to face with the "teenage" goats and gets his own ice cream tasting session.
Spring hunting on Malta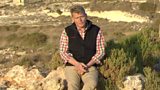 The turtle dove is endangered across Europe, in fact in Britain it is our fastest declining migrant bird. However, in Malta it is legally hunted as it flies over the island on its way back to its European breeding grounds. Tom Heap travels to the Mediterranean islands to investigate the history of this tradition and meet those who want it stopped.   
Dartmoor Soap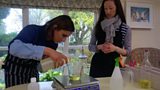 Anita Rani visits Sophie Goodwin-Hughes at The Dartmoor Soap Company, a thriving cottage industry,  started in Sophie's kitchen three years ago.  Anita hunts down the crucial ingredients, beeswax and goats milk, both sourced locally on Dartmoor and tries her hand at making her own block of soap.  
Countryfile Farming Hero 2016
It's awards night in Bristol at the BBC Food and Farming Awards. Our three finalists for the Countryfile Farming Hero award for 2016 have all come with their fingers crossed. They're joined by the great and the good of the food world and, of course by our judges, Adam Henson and Charlotte Smith. But who will win the coveted prize?
Dartington Agroforestry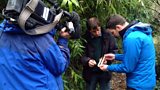 Matt meets Martin Crawford, Director of The Agroforestry Research Trust at his two acre demonstration plot on The Dartington Estate. Though it looks like an overgrown garden, Matt quickly learns that everything is planted for a reason, and that 20 years ago, it was a bare field. Martin shows Matt around and introduces him to some of the edible crops including fiddlehead ferns and bamboo shoots.
Sheepskin tanning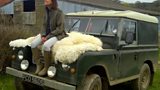 Back in early April, here on Countryfile, we learnt how to tan leather using the traditional process, but as Anita is about to find out, when it comes to producing sheepskins the practice is even more complex. The skin and wool both need to be carefully preserved, but have very different qualities.  Anita meets Geoff Woods from Devonia in Buckfastleigh Britain's oldest established sheepskin tannery, to see the whole process from start to finish. 
Dartington crafts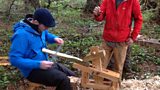 When the Elmhirsts took over Dartington in 1925, the estate quickly became a magnet for artists and creatives from around the world, drawn in by the "learning by doing" approach. The Elmhirst's tried to distil this ethos into all aspects of the estate. It was here that the Arts Council was conceived and more than 90 years on, music, arts and crafts are still taught here. Matt meets one of the teachers, Ambrose Vevers, who shows students and Matt, how to craft a traditional country stool using the wood sourced on site. 
Credits
| Role | Contributor |
| --- | --- |
| Presenter | Matt Baker |
| Presenter | Anita Rani |
| Presenter | Adam Henson |
| Presenter | Tom Heap |
| Executive Producer | William Lyons |
| Series Producer | Joanna Brame |