Main content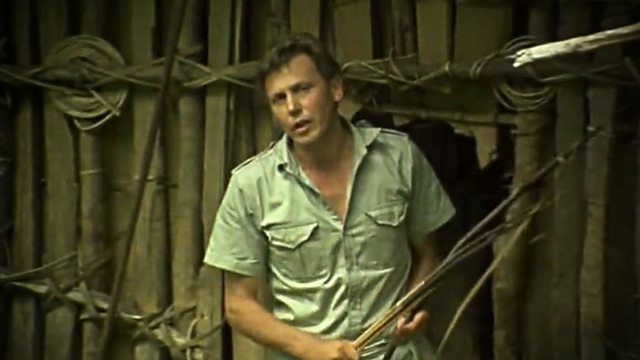 David Attenborough looks back on his personal highlights. First shown in 1971, a film of an expedition to make contact with the Biami tribe in Papua New Guinea.
As part of a season of programming marking Sir David Attenborough's 90th birthday, four of his favourite films are brought together in Attenborough's Passion Projects, as the renowned naturalist looks back on his personal highlights.
First transmitted in 1971, A Blank on the Map is a unique record of a remarkable overland expedition into the heart of unknown territory in Papua New Guinea to make contact with a previously unknown tribe, the Biami.
The film follows David as he accompanies the assistant district commissioner and a team of over a hundred men as they battle through previously unexplored jungle the blank on the map. As the expedition spends several weeks mapping the forest, they encounter unusual wildlife such as tree kangaroos, the exotic goura pigeons and an emerald green tree python, but finding its people is the ultimate challenge.
In a specially shot introduction, David Attenborough recalls key moments from the journey and the magical encounter with the group of tribal people that eventually takes place, and gives a unique insight into what was to be one of the most adventurous trips of his life.
More episodes
Previous
You are at the first episode
Clips