Main content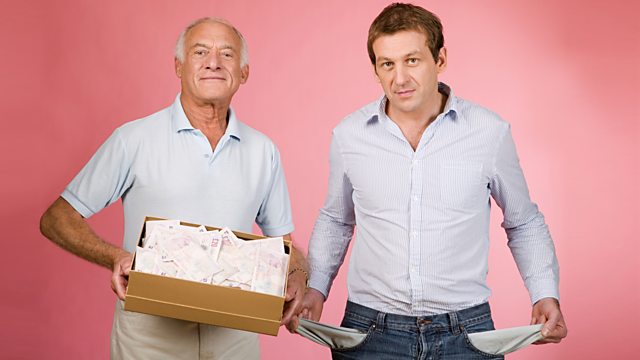 Money Box Live: The Bank of Mum and Dad
Helping with student fees, paying rent or stumping up a house deposit, there are many demands on the bank of mum and dad. Whether you're the branch manager or applying for a loan, we'd like to hear your family stories and dilemmas on Wednesday. What pressure has this put on your personal finances and plans? Maybe you feel that it's worth it to see a family member achieve a goal?
If money is tight you may be helping in other ways, looking after grandchildren so both parents can work or welcoming adult children back into the nest. Or perhaps you feel that starting out is a challenge which each generation has to face?
We want to hear your tales of the bank of mum and dad or even nan and grandad. Call 03700 100 444 from 1pm to 3.30pm on Wednesday 18 May, standard geographic charges from landlines and mobiles will apply. Or e-mail moneybox@bbc.co.uk now.
Presenter: Ruth Alexander
Producers: Diane Richardson + Alex Lewis
Editor: Andrew Smith.