Main content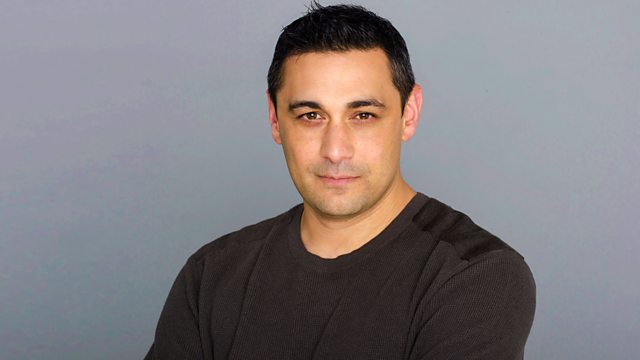 Climate Change, State of the World's Plants, Antibiotic Resistance, Telephone Metadata, Bat Detective
Adam Rutherford delves into complicated climate science, including a major new report on the state of the world's plants, to find out what really matters for the future.
Today we're asking how anyone can make sense of the deluge of climate change data that is almost continually published. By the end of last month, nearly 200 countries had signed up to the Paris climate change agreement, and in doing so they were nominally committing to keep global temperatures "well below" 2C. So now comes the tricky bit: How best to do that - and what is the scientific evidence for policymakers to decide? Climate change expert Dr Tamsin Edwards of the Open University joins Adam Rutherford to help us unpick the research.
Last week a major new report on the State of the World's Plants was unveiled at Kew Gardens in London. There are some 391,000 vascular plants known to science - that's ones with vessels, xylem and phloem - and over 2000 were discovered last year alone. But just over a fifth of all plants are estimated to be threatened with extinction - and global climate change forms part of this threat. Our reporter Cathy Edwards met Professor Kathy Willis, Director of Science at Kew, to find out how plants are responding to the changing climate, and also spoke to Professor Yadvinder Malhi, Oxford University, and Kay Havens, Chicago Botanic Garden.
The Review on Antimicrobial Resistance, headed by economist Jim O'Neill, was published today. Molecular microbiologist Professor Matt Hutchings from the University of East Anglia, gave us a brief summary.
A new paper out this week looks into exactly what the act of making a phone call can reveal. The study, which was led by Patrick Mutchler and Jonathan Mayer at Stanford University in the States, is the culmination of work looking into what metadata really can show - you may have seen reports of some of their findings, as they've been revealing them in the public interest since 2013. They collected metadata volunteered by 823 participants, in total, more than 250,000 calls, and 1 million text messages. Steven Murdoch from the Information Security Research Group at University College London joined us to put this into context.
As part of the BBC's Do Something Great season celebrating volunteers, Adam joined Professor Kate Jones from University College London on a Hampstead Heath bat watch, part of the citizen science project Bat Detective.
Producers: Marnie Chesterton & Jen Whyntie.
Last on

Broadcasts

Take the Synthetic Voices and Personality Test
Podcast
Adam Rutherford goes inside science to explore the research that is transforming our world