Main content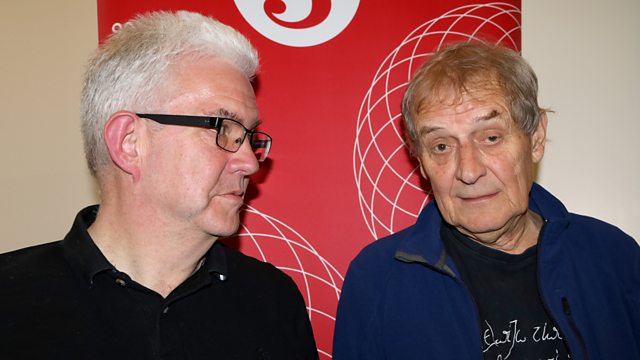 Poetry Book Club - Tony Harrison
In front of an audience at the University of Newcastle, Ian McMillan presents a special Poetry Book Club edition, with poet Tony Harrison discussing his work.
Throughout 2016 The Verb will be closely examining the work of our finest living poets with our series of 'Poetry Book Clubs', recorded in front of an audience who put their questions to the author. Ian's first guest is Tony Harrison.
Tony Harrison grew up in working class Leeds, and this background has inspired him throughout his work, from his first collection 'The Loiners', published in 1970, to his controversial narrative poem 'v' and his work for theatre and television. Harrison says 'poetry is all I write, whether for books, or readings, or for the National Theatre, or for the opera house and concert hall, or even for TV.'
Recorded in front of an invited audience at the University of Newcastle, Ian McMillan asks Tony Harrison to examine his 'Selected Poems' (Penguin), focusing on his 'From The School of Eloquence' sonnets exploring class and education.
Producer: Cecile Wright.
Tony Harrison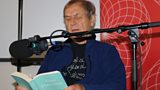 The first guest in our Poetry Book Club series is Tony Harrison, who discusses his ongoing 'From The School of Eloquence' sonnet sequence, a project he has been working on throughout his writing career. Ian takes Tony back to his childhood in Leeds, growing up, as he says 'in search of a ceremony of articulation'. It was a search that led him to poetry. Through questions from Ian McMillan and our Poetry Book Club audience, Tony offers insights into his relationship with form, which he says allows him to be creative. He explains how poetry has allowed him to engage with difficult topics and to 'make the private public' and how poetry can be a way to bridge the gap that differences in education can create amongst families and communities. Finally, reacting to a media landscape lacking in diversity, Tony implores us all to 'use your own voice'.
The Poetry Book Club was recorded at the School of English Literature, Language and Linguistics, Newcastle University.