Main content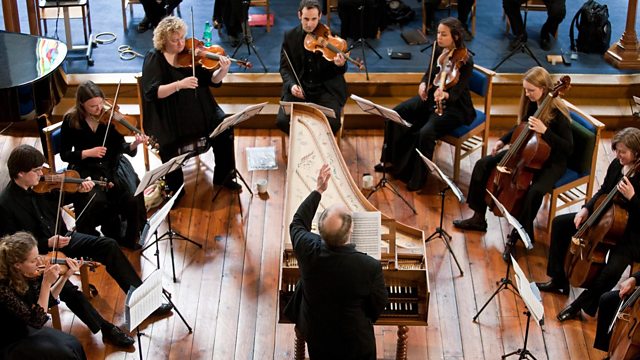 Dunedin Consort - Handel's Messiah
From St John's Smith Square in London, Martin Handley presents the Dunedin Consort performing Handel's Messiah as part of the London Festival of Baroque Music 2016.
The Dunedin Consort perform Handel's Messiah at the London Festival of Baroque Music
Joanne Lunn, soprano
Meg Bragle, alto 1
Esther Brazil, alto 2
Joshua Ellicott, tenor
Robert Davies, bass 1
Edward Grint, bass 2
Dunedin Consort
John Butt, harpsichord & director
Handel - Messiah (original version, Dublin 1742)
Handel was greatly inspired by the Scriptural text of his famous oratorio exploring the nature of divinity: 'I did think I did see all Heaven before me, and the great God himself.' John Butt and the Dunedin Consort, admired for their fresh and revealing approaches to Baroque masterworks, present this most uplifting and familiar of choral works in the rarely performed version heard at its premiere.
Recorded at St John's Smith Square, London
Presented by Martin Handley.