Main content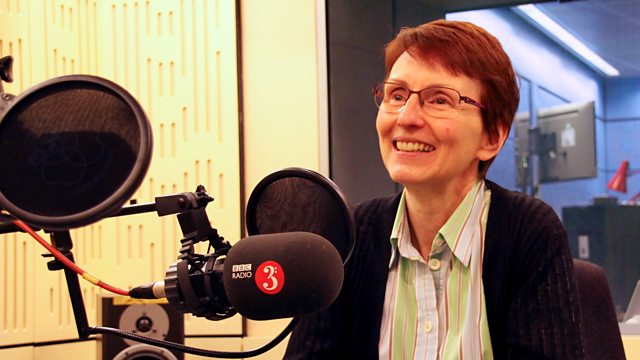 Wednesday - Rob Cowan with Helen Sharman
With Rob Cowan. Including My Favourite Hollywood Film Scores; Music in Time: The Western Wind; Artist of the Week: pianist Clifford Curzon, featured in Schubert's Trout Quintet.
9am
My favourite... Hollywood film scores. Rob takes a trip to the cinema as he shares his favourite scores from the golden age of Hollywood. The showreel includes classics such as Max Steiner's soundtrack to Gone with the Wind and Erich Korngold's The Sea Hawk, as well as Bernard Herrmann's iconic shrieking strings accompaniment to Hitchcock's horror movie Psycho.
9.30am
Take part in our daily musical challenge: can you work out which two composers are associated with a particular piece?
10am
Rob's guest is the astronaut Helen Sharman. Helen Sharman made history when she became the first Briton in space in 1991. Helen's space mission came about after she heard a radio advert for an astronaut whilst working as a research chemist. She beat over 13,000 other applicants to become a crew-member on the eight-day mission. Throughout the week Helen will be reflecting on her trip into space twenty-five years on, talking about life after the mission and sharing a selection of her favourite classical music, including works by Liszt and Haydn, and Tchaikovsky's Swan Lake, which she first saw during astronaut training in Russia.
10:30am
Rob places Music in Time as he delves into the Renaissance period and examines how a poplar song - The Western Wind - was used as a basis for mass settings by three English composers: Tavener, Tye and Sheppard.
11am
Rob's artist of the week is the British pianist, Clifford Curzon. A pupil of such distinguished figures as Artur Schnabel, Wanda Landowska and Nadia Boulanger, Curzon was praised for his grace and poise at the keyboard. He specialised in music from the Classical and Romantic periods, especially from the Austro-German tradition, and this week, Rob features some of the pianist's most celebrated recordings, including piano sonatas by Brahms and Liszt, piano concertos by Mozart (K.488) and Beethoven (No. 5 'Emperor) and Schubert's ever-popular 'Trout' Quintet.
Schubert
Piano Quintet in A, D.667 'Trout'
Clifford Curzon (piano)
Members of the Vienna Octet.
Music Played
MY FAVOURITE...GREAT HOLLYWOOD FILM SCORES

HELEN SHARMAN'S CHOICE NO.1

HELEN SHARMAN'S CHOICE NO.2

MUSIC IN TIME: RENAISSANCE

ARTIST OF THE WEEK: CLIFFORD CURZON
By Association
Answer: Alban Berg and J.S. Bach
The music played:
Berg
II. Allegro - Adagio (Violin Concerto)
Isabelle Faust (violin)
Orchestra Mozart
Claudio Abbado (conductor)
HARMONIA MUNDI