Main content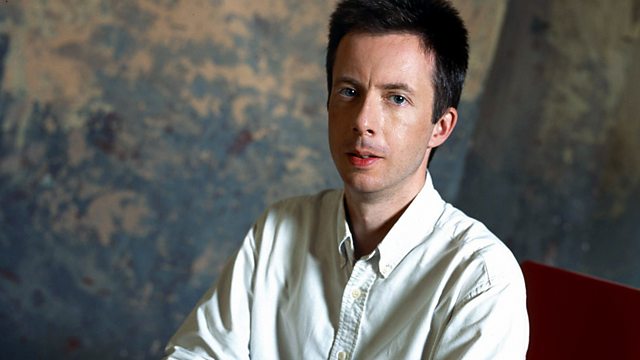 Beethoven: Piano Concertos Nos 1 and 4
John Shea presents part of pianist Leif Ove Andsnes's 2015 Proms Beethoven concerto cycle, with Concertos Nos 1 and 4.
John Shea presents the first of three nights featuring pianist Leif Ove Andsnes's Beethoven concerto cycle from the 2015 BBC Proms. Tonight we hear the first and fourth concerti, along with Stravinsky's ballet Apollon musagete.
12:31 AM
Beethoven, Ludwig van (1770 -1827)
Piano Concerto No. 1 in C major Op.15
Leif Ove Andsnes (piano/director); Mahler Chamber Orchestra
1:04 AM
Stravinsky, Igor (1882-1971)
Apollon musagète - ballet in 2 scenes for string orchestra vers. rev. 1947
Mahler Chamber Orchestra, Matthew Truscott (director)
1:33 AM
Beethoven, Ludwig van (1770 -1827)
Piano Concerto No. 4 in G major Op.58
Leif Ove Andsnes (piano/director); Mahler Chamber Orchestra
2:08 AM
Beethoven, Ludwig van (1770 -1827)
2 Bagatelles: Op.119 No.8 and Op.33 No.7
Leif Ove Andsnes (piano)
2:12 AM
Grieg, Edvard [1843-1907]
Lyric Pieces - Waltz (Op.12 No.2)
Leif Ove Andsnes (piano)
2:31 AM
Britten, Benjamin (1913-1976)
Symphonic Suite from the Opera 'Gloriana'
Peter Pears (tenor), SWF Symphony Orchestra, Benjamin Britten (conductor)
2:56 AM
Byrd, William (c.1540-1623)
Pavana lachrimae (after John Dowland) for keyboard (MB.28.54)
Aapo Häkkinen (harpsichord)
3:04 AM
Weber, Carl Maria von (1786-1826)
Quintet for clarinet and strings in B flat major (Op.34)
James Campbell (clarinet), Orford String Quartet
3:29 AM
Villa-Lobos, Heitor (1887-1959)
Bachianas Brasileiras No.5
Isabel Bayrakdarian (soprano), Bryan Epperson, Maurizio Baccante, Roman Borys, Simon Fryer, David Hetherington, Roberta Jansen, Paul Widner, Thomas Wiebe, Winona Zelenka (cellos)
3:42 AM
Pacius, Frederik (1809-1891)
Overture from the Hunt of King Charles (1852)
The Finnish Radio Symphony Orchestra, Jukka-Pekka Saraste (Conductor)
3:50 AM
Schubert, Franz (1797-1828)
Allegretto in C minor (D.915)
Halina Radvilaite (piano)
3:56 AM
Rameau, Jean-Philippe (1683-1764)
Pieces from Les Indes Galantes
Norwegian Chamber Orchestra, Terje Tønnesen (conductor)
4:09 AM
Lassus, Orlande de (1532-1594)
Magnificat 'Praeter rerum seriem'
The King's Singers
4:18 AM
Handel, Georg Frideric [1685-1759]
Sinfonia, from 'Orlando' (HWV.31)
Orchestra Barocca Modo Antiquo, Federico Maria Sardelli (conductor)
4:23 AM
Messager, André [1853-1929]
Solo de concours
Marten Altrov (clarinet), Holger Marjamaa (piano)
4:31 AM
Jenkins, John (1592-1678)
The Siege of Newark
Concordia, Mark Levy (conductor)
4:37 AM
Tchaikovsky, Peter Ilyich [1840-1893]
Tatyana's Letter Scene from the opera "Eugene Onegin" (Act I Scene 2)
Joanne Kolomyjec (soprano, Tatyana); Calgary Philharmonic Orchestra; Mario Bernardi (conductor)
4:50 AM
Chopin, Fryderyk [1810-1849]
Ballade No.2 in F major (Op.38)
Anastasia Vorotnaya (piano)
4:58 AM
Bach, Heinrich (1615-1692)
Ich danke dir, Gott - cantata for 5 voices, strings and continuo
Rheinische Kantorei, Musica Antiqua Koln, Reinhard Goebel (violin/conductor)
5:04 AM
Debussy, Claude [1862-1918]
Prelude à l'après-midi d'un faune
Saarbrucken Radio Symphony Orchestra; Marcello Viotti (conductor)
5:16 AM
Part, Arvo [b. 1935]
Magnificat for chorus
Jauna Muzika; Vaclovas Augustinas (conductor)
5:22 AM
Kreisler, Fritz (1875-1962)
String Quartet in A minor (1919)
String Quartet: Tobias Ringborg & Christian Bergqvist (violins), Ingegerd Kierkegaard (viola), John Ehde (cello)
5:54 AM
Rimsky-Korsakov, Nikolai (1844-1908)
The Tale of Tsar Saltan - suite Op.57
Queensland Symphony Orchestra, Vladimir Verbitsky (conductor)
6:16 AM
Bach, Johann Sebastian [1685-1750]
Sonata for flute and keyboard (BWV.1034) in E minor
Sharon Bezaly (flute), Terence Charlston (harpsichord).