Main content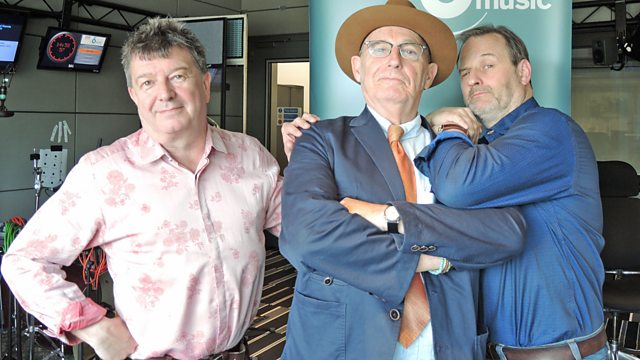 CP Lee
Mark Radcliffe and Stuart Maconie are joined by author CP Lee to mark the fiftieth anniversary of Bob Dylan's infamous 'Judas' gig in Manchester, which Lee attended.
Marking the 50th anniversary of the infamous Bob Dylan 'Judas' gig at Manchester's Free Trade Hall, Mark Radcliffe & Stuart Maconie are joined by author - and gig attendee - CP Lee. On 17th May 1966 Bob Dylan, at the height of his popularity, plugged in an electric guitar on stage at Manchester's Free Trade Hall, pleasing some but outraging many and causing one heckler at the gig to shout 'JUDAS!' Writer CP Lee was at the gig that night and he talks to Mark and Stuart about his memories of the gig, the effect of Dylan going electric and the event's historical and cultural significance.
CP Lee is the author of 'Like The Night (Bob Dylan and the Road to the Manchester Free Trade Hall) which chronicles Dylan's controversial electric tour. He is also involved in the celebrations organised by Manchester District Music Archive, which will mark the anniversary of the gig with a tribute concert 50 years on.
And that's not all, there's The Chain and Teatime Themetime as your chance to get involved in this afternoon's delight.