Main content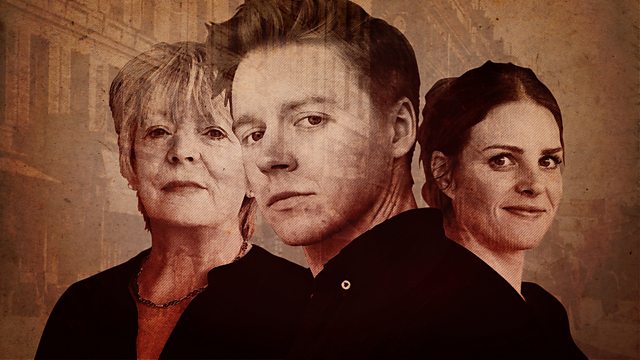 Dide's great-grandson Octave comes to Paris to find his fortune, preferably through his affairs with women.
Blood Sex and Money by Emile Zola, Season 2 - Sex
Affairs by Lavinia Murray
Double Oscar winning actress Glenda Jackson, and Alison Steadman lead this gloriously mischievous episode. Unusual for Zola, this is comedic and fun. Dide follows her great-grand-son as he journeys to Paris to find his fortune. Octave Mouret, ambitious and a ladies man, moves into an apartment block where there are female delights, it seems, on each floor.
Produced and Directed by Pauline Harris.
Credits
| Role | Contributor |
| --- | --- |
| Dide | Glenda Jackson |
| Octave | Jack Lowden |
| Mrs Josserand | Alison Steadman |
| Berthe | Verity Henry |
| Concierge | Eric Potts |
| August Vabre | Eric Potts |
| Mr Josserand | Eric Potts |
| Adele | Rachel Austin |
| Marie Pichon | Fiona Clarke |
| Mrs Hedouin | Fiona Clarke |
| Director | Pauline Harris |
| Producer | Pauline Harris |
| Author | Emile Zola |
| Adaptor | Lavinia Murray |