Main content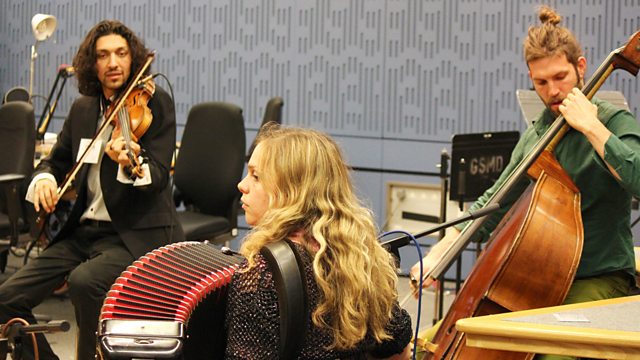 Lopa Kothari - Faith i Branko and Sam Lee's Nightingales
Lopa Kothari presents new music from around the world, plus a live session with Balkan duet Faith i Branko and a duet with nightingales.
Lopa Kothari with new music from across the globe, and a live session with Faith i Branko, a collaboration between an English circus accordionist and a traditional Roma violinist, whose formation in rural Serbia tells of a remarkable personal story. Also tonight, Sam Lee ventures one last time into the woods of Suffolk for a nocturnal session duetting with nightingales.
Every Spring, during the months of April and May, the woods of Sussex resound with the songs of the nightingale. This Spring, singer and folk song collector Sam Lee is venturing into the woods accompanied by musician colleagues who have volunteered to make music with the nightingales. These late-night sessions are being broadcast across a week of Late Junction and World on 3, Tuesday to Saturday, 10th to 13th May at around 11.30 pm each night. We'll hear what happens when nature's finest singers meet with human artistic creation.
Last on

Clips

Broadcast