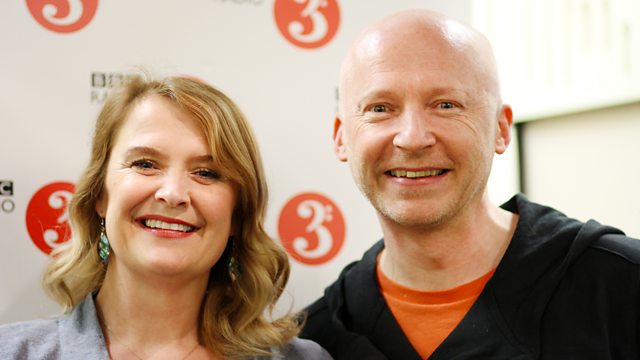 Thursday - Sarah Walker with Marcus du Sautoy
9am
My favourite... organs of Europe. Sarah tours Europe as she offers up a selection of organ works, performed on great instruments including the organ of St. Laurenskerk Alkmaar in Holland, the organ in Denmark's Aarhus Cathedral, which dates back to 1730, the organs of Notre Dame and Germany's Freiburg Cathedral, and the organ of the Royal Albert Hall.
9.30am
Take part in our daily musical challenge and identify the place associated with a well-known work.
10am
Sarah's guest is the mathematician, writer and presenter Marcus du Sautoy. Known for popularising mathematics, Marcus is the Simonyi Professor for the Public Understanding of Science, and is Professor of Mathematics at the University of Oxford. Marcus will be talking to Sarah about maths and music, and sharing a selection of his favourite classical works, including music by Reich, Ligeti and Messiaen, every day at 10am.
10:30am
Music in Time: Baroque
Sarah places Music in Time as she explores the Venetian polychoral style of Heinrich Schütz's Psalmen Davids - Alleluja! Lobet den Herrn (Psalm 150), SWV 38.
11am
Sarah's Artist of the Week is the legendary conductor of the Berlin Philharmonic, Herbert von Karajan. Throughout the week Sarah shares classic recordings from Karajan's archives including Beethoven's 'Pastoral' Symphony, Tchaikovsky's First Piano Concerto and Strauss's Four Last Songs.
Mozart
Violin Concerto No.5 in A K.219
Anne-Sofie Mutter (violin)
Berlin Philharmonic Orchestra
Herbert von Karajan (conductor).
Last on