Main content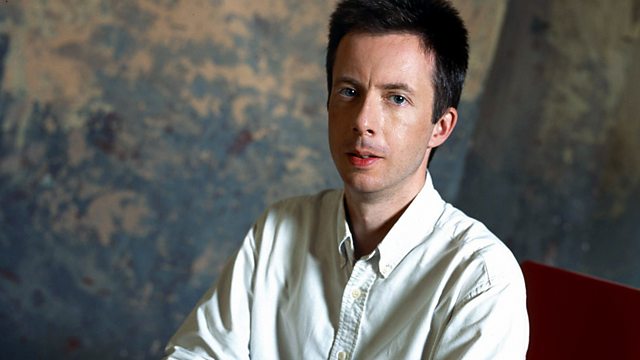 Proms 2015: Monteverdi's Orfeo
John Shea presents a performance of Monteverdi's opera Orfeo from the 2015 BBC Proms, with John Eliot Gardiner conducting the Monteverdi Choir and English Baroque Soloists.
John Shea presents a performance of Monteverdi's opera 'Orfeo' from the 2015 BBC Proms, with Sir John Eliot Gardiner conducting the Monteverdi Choir and English Baroque Soloists.
12:31 AM
Monteverdi, Claudio (1567-1643)
Orfeo - opera in a prologue and 5 acts (sung in Italian)
Krystian Adam (tenor).....Orpheus;
Mariana Flores (soprano).....Euridice / Hope;
Francesca Aspromonte (soprano)....Music / Messenger;
Gianluca Buratto (bass)....Ferryman Charon / Pluto, Lord of the Underworld;
Francesca Boncompagni (soprano)....Persephone;
Andrew Tortise (tenor)....Apollo / First Shepherd;
Esther Brazil (mezzo-soprano).....Nymph;
Gareth Treseder (tenor)....Second Shepherd / Second Spirit / Echo;
Nicholas Mulroy (tenor)....First Spirit;
James Hall (counter-tenor)....Third Shepherd;
David Shipley (bass)....Fourth Shepherd / Third Spirit;
Monteverdi Choir, English Baroque Soloists (leader: Kati Debretzeni), Sir John Eliot Gardiner (conductor)
2:32 AM
Beethoven, Ludwig van (1770-1827)
Piano Sonata no.15 in D major Op.28 (Pastoral)
Ji-Yeong Mun (piano)
2:58 AM
Paganini, Niccolo (1782-1840)
violin Concerto No.1 in D major (Op.6)
Jaap van Zweden (Violin), Netherlands Radio Symphony Orchestra, Kenneth Montgomery (Conductor)
3:26 AM
Josquin des Prez (1445-1521)
La déploration de Johan Okeghem
Netherlands Chamber Choir, Paul van Nevel (conductor)
3:31 AM
Adriaenssen, Emanuel (c.1554-1604)
Anchor che col partir (from 'Pratum Musicum' )
Toyohiko Satoh (lute)
3:35 AM
Anonymous (17th C.)
Dance suite from Vietórisz Codex
Kecskés Ensemble Budapest, András Kecskés (director), Clemencic Consort, René Clemencic (director)
3:40 AM
Debussy, Claude (1862-1918), arr. Ravel, Maurice
Tarantelle styrienne (Danse)
Polish Radio Symphony Orchestra, Jerzy Maksymiuk (Conductor)
3:46 AM
Weber, Carl Maria von (1786-1826)
Arias: 'Wie nahte mir der Schlummer' and 'Leise, Leise, fromme Weise' - from the opera 'Der Freischütz' Act 2 (J.277)
Joanne Kolomyjec (soprano), Calgary Philharmonic Orchestra, Mario Bernardi (conductor)
3:55 AM
Juon, Paul (1872-1940)
Fairy Tale in A minor for cello and piano (Op.8)
Esther Nyffenegger (cello), Desmond Wright (piano)
4:01 AM
Abel, Carl Friedrich (1723-1787)
Trio in F major for 2 flutes and continuo
Karl Kaiser and Michael Schneider (flutes), Rainer Zipperling (cello), Harald Hoeren (harpsichord)
4:10 AM
Gesualdo, Carlo (c.1560-1613), arr. Maxwell Davies, Peter (1934-2016)
2 Motets arr. for brass quintet - Peccantem me quotidiae; O vos omnes
The Graham Ashton Brass Ensemble
4:19 AM
Wagenseil, Georg Christoph (1715-1777)
Concerto for trombone and orchestra in E flat
Warwick Tyrrell (trombone), Adelaide Symphony Orchestra, Nicholas Braithwaite (conductor)
4:31 AM
Dvorák, Antonín (1841-1904)
Slavonic Dance (Op.72 No.2)
James Anagnoson and Leslie Kinton (piano)
4:36 AM
Messager, André [1853-1929]
Solo de concours
Matous Kopacek (clarinet), Marek Sedivy (piano)
4:43 AM
Wagner, Richard [1813-1883]
Siegfried Idyll
BBC Scottish Symphony Orchestra, Donald Runnicles (conductor)
5:01 AM
Handel, George Frideric (1685-1789)
Air: 'Return, O God of hosts' from "Samson", Act 2
Maureen Forester (Alto), I Solisti Zagreb, Antonio Janigro (Conductor)
5:11 AM
Sor, Fernando (1778-1839)
Introduction and variations on Mozart's 'O cara armonia' for guitar (Op.9)
Ana Vidovic (guitar)
5:19 AM
Bach, Johann Sebastian (1685-1750)
French Suite No.2 in C minor for keyboard (BWV.813)
Cristian Niculescu (piano)
5:33 AM
Haydn, Joseph (1732-1809)
String Quartet No.50 (Op.64 No.3) (Hob.III:67) in B flat major
Talisker Quartet
5:54 AM
Mozart, Wolfgang Amadeus (1756-1791)
Horn Concerto No.2 (K.417) in E flat major
Jacob Slagter (horn), Nieuw Sinfonietta Amsterdam, Lev Markiz (conductor)
6:07 AM
Allegri, Gregorio (1582-1652) [abellimenti by Stanislaw Krupowicz]
Miserere mei Deus (Psalm 51) for 9 voices
Camerata Silesia, Anna Szostak (conductor)
6:21 AM
Wolf, Cornelius de (1880-1935)
Fantasia on Psalm 33
Cor Ardesch (Organ Willem Hendrik Kam 1859, Grote Kerk, Dordrecht, Onze Lieve Vrouwekerk).