Main content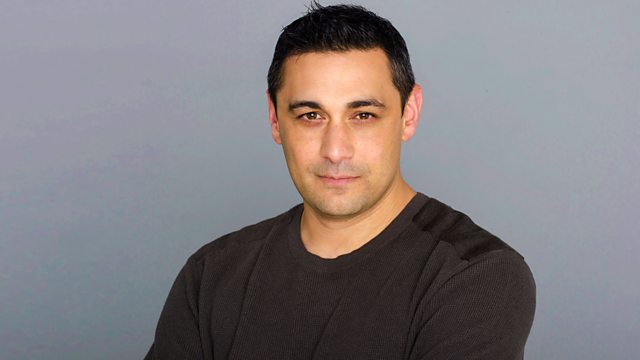 Genetics and education, Eyam plague, Pint of science, Labradors and chocolate
Adam looks at a small but significant link between genetics and education. Plus was the village of Eyam's self-sacrifice worth it? And a pint of science, on us.
The biggest study of the relationship between genes and educational attainment - in this case, basically the measure of how long you stay in education - has been published this week. A huge number of environmental factors influence this trait, but genes also play a small role. In the new study, a large team of researchers looked at over 300,000 people and identified 74 genetic variants, slight differences in our DNA, that do seem to associate with how long those individuals stayed in formal education. Senior author Dan Benjamin, University of Southern California, and social genetics researcher Eva Krapohl from Kings College London helped steer us through this complex quagmire.
The Derbyshire village of Eyam is famous amongst Plague historians because when the disease arrived in a bale of cloth in 1665, the local vicar took a bold step and quarantined the whole village. 260 villagers died, but the sacrifice is thought to have saved surrounding populations. This noted event yielded a rich data set, which Eyam residents Francine Clifford and her late husband John meticulously mined over the last few decades. When epidemiologist Xavier Didelot of Imperial College London visited the local museum whilst on holiday, he couldn't resist investigating.
Later this month, in pubs around Britain, and bars in 11 other countries, audiences will gather to hear about everything from black holes to cancer treatments - all part of a phenomenon called 'Pint of Science'. Marnie Chesterton went to The Castle in Farringdon to hear more.
Finally, last week we met Poppy, one of the Labradors likely to have a newly discovered genetic reason for eating her owners out of house and home. Poppy's most notable devouring was of a large birthday cake, resulting in a trip to the vet's to get her stomach pumped. A fellow cake-eating-Lab-owning listener got in touch to ask why this procedure was necessary. It all comes down to the flavour of the cake: Chocolate.
Producers: Marnie Chesterton & Jen Whyntie.
Last on
Broadcast

Take the Synthetic Voices and Personality Test
Podcast
Adam Rutherford goes inside science to explore the research that is transforming our world