Main content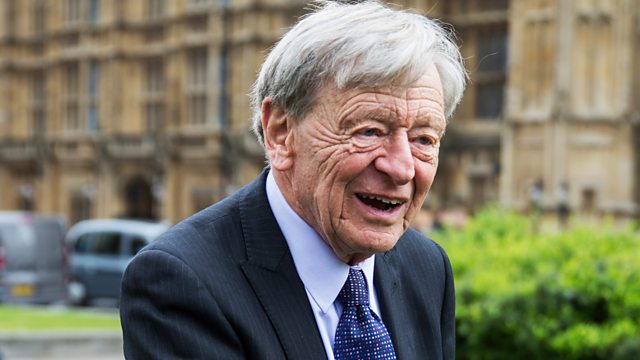 Lord Dubs
Series of profiles of people who are currently making headlines. Mark Coles profiles Labour politician Lord Dubs.
Mark Coles profiles the life of the Labour politician, Lord Dubs.
Born in 1932, Alfred Dubs came to the UK as a 6 year old, from Czechoslovakia on the 'Kindertransport'.
He studied at the London School of Economics and had a career in marketing, before working as a local councillor. He was elected as an MP in 1979.
This spring he introduced an amendment, in the House of Lords, to the government's immigration bill. He called on David Cameron to allow 3,000 unaccompanied refugee children into the UK from Europe. This week, the Prime Minister agreed to allow some children to enter.
Friends and political opponents describe Lord Dubs as persuasive and determined. The programme speaks to friends, tennis partners and those who've been dragged up mountains by him.
Produced by Ruth Alexander and Sarah Shebbeare.
Featured in...
From world leaders to entertainers: find out more about the people making headlines.