Main content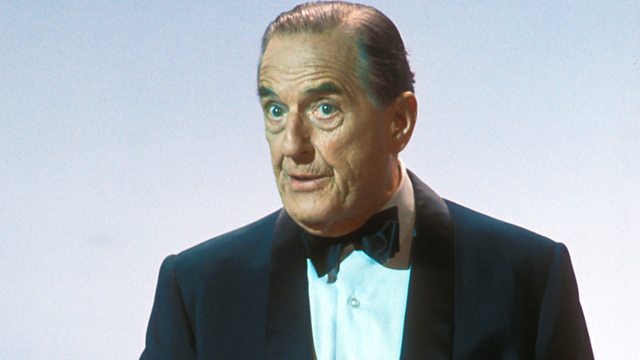 Stanley Holloway
The actor and singer, Stanley Holloway, talks to journalist John Freeman and theatre critic Philip Hope-Wallace. From 1960.
Actor and singer, Stanley Holloway OBE discusses his career with renowned journalist John Freeman (remembered for his Face to Face interviews) and theatre critic Philip Hope-Wallace.
Aged 70 when interviewed, Stanley looks back over his career so far. He's best remembered on the big screen for Brief Encounter, Passport To Pimlico, The Titfield Thunderbolt and The Lavender Hill Mob. But it was playing Eliza Doolittle's father Alfred the dustman in the original Broadway (1956) and London (1958) productions of 'My Fair Lady' that won him the 1964 film role which brought Stanley international fame.
Stanley Holloway was born in 1890 and died in 1982.
Launched in 1952 on the BBC Home Service, Frankly Speaking was a novel, ground breaking series. Unrehearsed and unscripted, the traditional interviewee/interviewer pairing was initially jettisoned for three interviewers firing direct questions. Early critics described it as 'unkempt', 'an inquisition' and described the guest as prey being cornered, quarry being pursued - with calls to axe the unscripted interview. But the format won out and eventually won over its detractors.
Unknown or very inexperienced broadcasters were employed as interviewers, notably John Betjeman, Malcolm Muggeridge and Penelope Mortimer. Only 40 or so of the original 100 programmes survive.
First broadcast on the BBC Home Service in July 1960.