Main content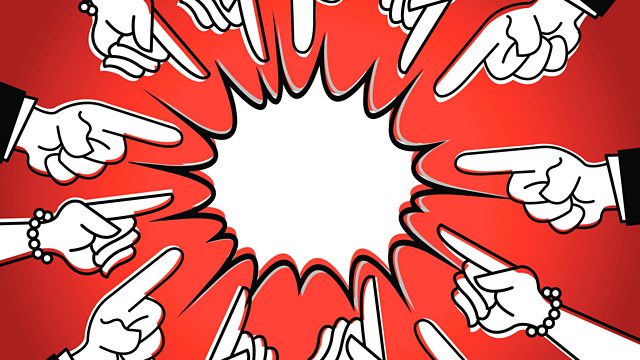 The Blame Game
Eliza Manningham-Buller, former director of MI5, questions whether our widespread intolerance of failure does more harm than good.
Doctors, social workers, police officers, midwives, teachers and many others are scrutinised more than ever before. They risk being exposed for making poor decisions, and punished.
But does our widespread intolerance of failure do more harm than good? Are we failing to understand the distinction between systemic failure and individual failure - and drawing the wrong conclusions as a result?
Eliza Manningham-Buller - Director General of MI5 from 2002 to 2007 - talks to an intelligence officer in Britain's Security Service, the former Cabinet Secretary Gus O'Donnell and Sharon Shoesmith who won a claim for unfair dismissal over the Baby P case. She also hears from a frontline social worker, a midwife and the football coach Steve Coppell about working in environments where it seems that someone must always be to blame.
Hers is not an argument against holding people to account - criminal negligence and serious culpability must be exposed, scrutinised and punished - but an attempt to understand how to hold people responsible while avoiding fruitless witch hunts. In other words: how do we learn valuable lessons, without demonising individuals for honest mistakes?
Producer: Mark Savage.
Last on

Broadcasts