Main content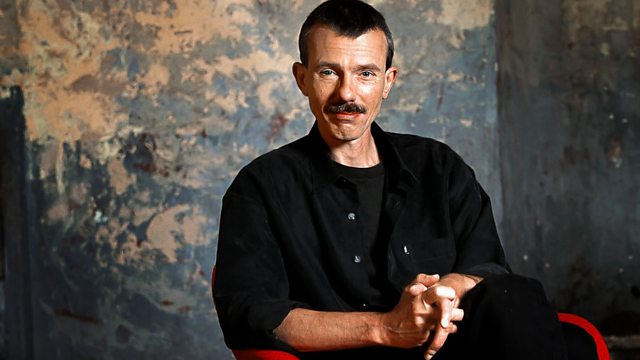 Sounds of Shakespeare: Gounod - Romeo et Juliette
Jonathan Swain presents Gounod's Romeo et Juliette from Vienna State Opera, with soprano Marina Rebeka and tenor Juan Diego Florez. Part of Radio 3's Sounds of Shakespeare season.
As part of Radio 3's Sounds of Shakespeare season, Jonathan Swain presents a performance of Gounod's Roméo et Juliette recorded at the Vienna State Opera, starring soprano Marina Rebeka and tenor Juan Diego Florez as the star-crossed lovers.
A five-act tragedy based on Shakespeare's play, Gounod's Roméo et Juliette was premiered in Paris in 1867 as a follow-up to the composer's hugely successful Faust, and is glorious French romantic opera at its most passionate and melodic.
This performance, recorded in Vienna earlier this year, features a top international cast lead by Peruvian tenor Juan Diego Florez and Latvian soprano Marina Rebeka.
2.00pm
Gounod: Roméo et Juliette
Juliette .... Marina Rebeka (soprano)
Roméo .... Juan Diego Florez (tenor)
Mercutio .... Gabriel Bermudez (baritone)
Frère Laurent .... Alexandru Moisiuc (bass)
Stéphanio .... Rachel Frenkel (mezzo-soprano)
Gertrude .... Carole Wilson (mezzo-soprano)
Tybalt .... Marian Talaba (tenor)
Benvolio .... Martin Müller (tenor)
Pâris .... Mihail Dogotari (baritone)
Grégorio .... Marcus Pelz (baritone)
Count Capulet .... Il Hong (bass)
Duke of Verona .... Viktor Shevchenko (bass)
Vienna State Opera Chorus
Vienna State Opera Orchestra
Marco Armiliato (conductor).
Synopsis
ACT I
The families of Montague and Capulet are fierce rivals. At a party, Capulet presents his daughter Juliette to admiring guests while her cousin Tybalt attempts to lay the ground for her to marry Paris. The Capulets are unaware that young Roméo Montague, and his friends Benvolio and Mercutio, have gatecrashed the party. Juliette tells her nurse, Gertrude, that she is uninterested in marriage and wants first to enjoy her youth. Roméo snatches a conversation with Juliette. Tybalt discovers the trespassing members of the Montague clan but is restrained from venting his anger.
ACT II
Roméo secretly breaks into the Capulet garden and he and Juliette discover and exult in their love for one another. After being interrupted by Capulet servants in search of the Montagues, they promise to marry the next day and reluctantly separate.
ACT III
Frère Laurent marries Roméo and Juliette in secret. Stéphano taunts the Capulets and a fight quickly develops. Mercutio attempts to protect Stéphano and is challenged by Tybalt. Roméo tries to make peace but is insulted by Tybalt. In the fights that result, Tybalt kills Mercutio, whereupon Roméo, provoked by the death of his friend, kills Tybalt. The Duke of Verona stops the bloodshed and exiles Roméo.
ACT IV
After spending the night together, Roméo and Juliette unhappily take leave of each other before they are discovered. Capulet informs his daughter that she will marry Paris that day. In desperation, Juliette asks Frère Laurent for help. He gives her a potion that will make her appear to be dead. She summons up her courage before drinking the liquid and collapses in the middle of her wedding to Paris.
ACT V
Having heard that Juliette has died, Roméo seeks out her body. Finding her apparently dead, he takes poison. At that moment, Juliette awakens and the pair celebrate their love as Roméo weakens and dies. Juliette kills herself.
-With thanks to Opera North