Main content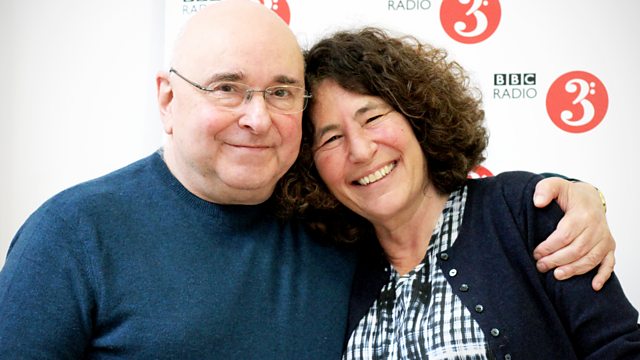 Tuesday - Rob Cowan with Francesca Simon
With Rob Cowan. Including My Favourite Smetana Piano Works; Music in Time: Strauss tone poems; Artists of the Week: Juilliard Quartet, in Brahms's Piano Quintet in F minor, Op 34.
9am
My favourite... Smetana piano works. Celebrated for his charming polkas, Bedrich Smetana was in fact a genuine musical innovator. His piano works contain some of the most daring, disquieting and original music written during the 19th century. This week Rob explores works ranging from the concert etude 'On the Seashore' to the collection of Czech Dances featuring performances by native Czech pianists Rudolf Firkusny and Jitka Cechova, as well as Andras Schiff and Leif Ove Andsnes.
9.30am
Take part in today's music-related challenge: listen to the clues and identify the mystery person.
10am
Rob's guest is the author Francesca Simon, creator of the Horrid Henry books. The adventures have sold millions of copies worldwide, have been made into an animated series and film, and have won the Children's Book of the Year awards. Besides the Horrid Henry series Francesca has written over fifty books for children of all ages and is among the most borrowed children's authors in British libraries. She is also involved in children's literacy charities as well as working with young writers, and is currently developing an opera for the Royal Opera House. Throughout the week Francesca will be sharing a selection of her favourite classical music including works by Jonathan Dove, Tchaikovsky and troubadour Bernart de Ventadorn.
10.30am
Music in Time: Romantic
Rob explores one of the late Romantic tone poems of Richard Strauss, which leads the audience through the twists and turns of a comedic narrative.
11am
Rob's featured artists are the members of the Juilliard Quartet, a group that has been in existence for nearly seven decades. Among the quartet's many virtues is their ability to make the classics sound new, and more modern music sound as if it's been around for years. In their hands everything becomes contemporary, vital and memorable.
Brahms
Piano Quintet in F minor Op.34
Leon Fleischer (piano)
Juilliard String Quartet.
Music Played
My Favourite...Smetana piano works

FRANCESCA SIMON'S CHOICE NO.1

FRANCESCA SIMON'S CHOICE NO.2

MUSIC IN TIME: ROMANTIC

ARTIST OF THE WEEK: JULLIARD STRING QUARTET
Mystery Person
Answer: Sir John Barbirolli
Time Travellers: the podcast