Main content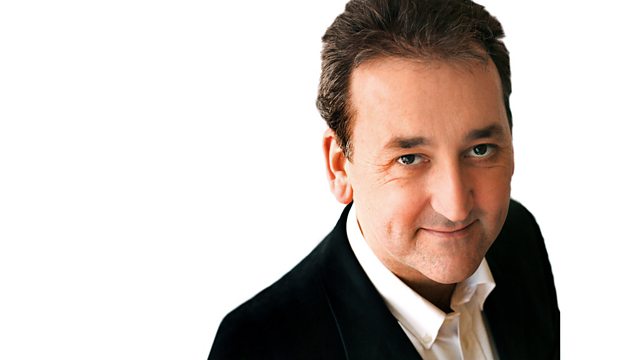 Mozart, Paganini and Beethoven
Ian Skelly presents performances of Mozart given in Lugano, Beethoven from Gentofte and Paganini's First Violin Concerto from Helsinki, featuring Ilya Gringolts.
Ian Skelly introduces performances recorded in concert halls around Europe. Tonight we have Mozart from Lugano, Beethoven from Gentofte and Ilya Gringolts playing Paganini's First Violin concerto in Helsinki.
Mozart
Overture to 'The Marriage of Figaro'
Orchestra della Svizzera Italiana
Markus Poschner (conductor)
recorded at the LAC Arts Centre on the shores of Lake Lugano
Paganini
Violin Concerto No. 1 in E flat (original version)
Ilya Gringolts (violin)
Finnish Baroque Orchestra
recorded at Musiikkitalo (Helsinki Music Centre)
Beethoven
String Quartet in E minor, Op. 59 No. 2 (Razumovsky)
Cuarteto Casals
recorded at Helleruplund Church, Gentofte, Denmark.