Main content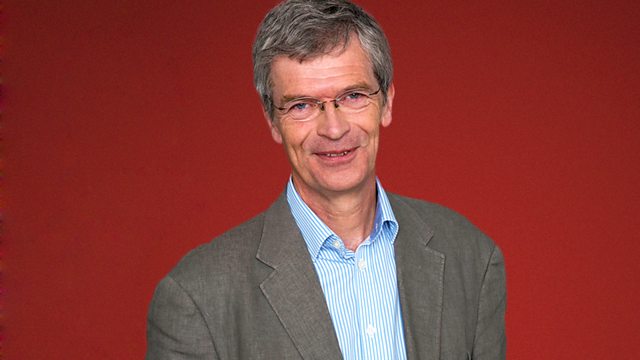 30/04/2016
Alyn Shipton's selection of listeners' requests includes music in all styles of jazz and a classic session from Ben Webster and Art Tatum.
Performers:
Artist  Harry James
Title  Carnival
Composer Warren arr. Billy May
Album  Eight Bar Riff
Label  Hep
Number  CD83 Track 23
Duration  2.46 [but maybe trim opening anno off, so 2.44]
Performers: Harty James, Nick Buono, Phil Cook, Everett McDonald, Stan Fishelson, t; Ziggy Elmer, Dave Robbins, Lee O'Connor, tb; Juan Yizol, vtb; Willie Smith, Musky Ruffo, Corky Corcoran, Jimmy Cook, Bob Poland, reeds; Bruce McDonald, p; Sam Herman, g; Bob Stine, b; Jackie Mills, d. June 1950.

Artist  Johnny Hodges
Title  All of Me
Composer Simons / Mark
Album  Three Classic Albums PLus
Label  Avid
Number  1040 CD 1 Track 11
Duration  3.10 (NB it is the last 3.10 of an 18.02 medley, starting at 14.52.)
Performers: Johnny Hodges, as; Lawrence Brown, tb; Shorty Baker, t; Jimmy Hamilton, cl; Harry Carney bars; Louie Bellson, d, Johnny Williams, b; Call Cobbs, p. 2 July 1954

Artist  Neil Ardley
Title  Rainbow Four
Composer Ardley
Album  A Kaleidoscope of Rainbows
Label  Dusk Fire
Number  101 Track 4
Duration  6.15
Performers Ian Carr, t; Bob Bertles, Barbara Thompsoin, Tony Coe, Brian Smith, reeds; Geoff Castle, Dave McRae, kb; Neil Ardley, synth; Paul Buckmaster, cello; Ken Shaw, g; Roger Sutton, b; Roger Sellers, d; Trevor Tomkins, perc. 1976.

Artist  Roy Eldridge
Title  Fish Market
Composer Eldridge
Album  Classics 1943 - 1944
Label  Classics
Number  CLASSICS920 Track 18
Duration  3.16
Performers: Roy Eldridge, Sidney De Paris, Paul Cohen, Robert Mason, Pinky Savitt - tp
; Wilbur De Paris, Sandy Williams, Vic Dickenson, George Stevenson – tb; 
Joe Eldridge, Curby Alexander - as
; Franz Jackson, Hal Singer –ts; 
Dave Mc Rae - bs
; Ted Brannon – p; 
Snags Allen -g
; Billy Taylor - b
; Cozy Cole – dr; 1944

Artist  Miff Mole and his Molers
Title  Feelin' No Pain
Composer Livingston
Album  Red Nichols and Miff Mole
Label  BBC
Number  REB 664 Track 10
Duration  2.51
Performers: Red Nichols, c; Miff Mole, tb; Pee Wee Russell, cl; Fud Livingston, ts; Eddie Lang, g; Arthur Schutt, p; Adrian Rollini, bsx; Vic Berton, d.  30 August 1927

Artist  Ben Webster / Art Tatum
Title  My One and Only Love
Composer Wood / Mellins
Album  The Album
Label  Essential Jazz Cl;assics
Number  55403 Track 7
Duration  6.14
Performers: Ben Webster, ts; Art Tatum p; Red Callendar, b; Bill Douglass, d. 11 Sept 1956

Artist  Heath Brothers
Title  South Filthy
Composer Heath
Album  As We Were Saying
Label  Concord
Number  Track 4
Duration  3.30
Performers Jimmy Heath, ts; Percy Heath, cello; Albert Tootie Heath, drums. 1997.

Artist  Ted Heath
Title  Stonehenge
Composer Russo
Album  Ted Heath at Carnegie Hall
Label  London
Number  LL1566 Side B Track 3
Duration   3.14
Performers: Bert Ezzard, Bobby Pratt, Duncan Campbell, Eddie Blair, t; Don Lusher, Jimmy Coombes, Ric Kennedy, Wally Smith, tb; Henry Mackenzie, Les Gilbert, Ken Kiddier, Red Price Ronnie Chamberlain, reeds; Frank Horrox, p; Ronnie Verrall, d; Johnny Hawksworth, b. May 1 1956

Artist  Lee Morgan
Title  The Sidewinder
Composer Morgan
Album  Finest in Jazz: Lee Morgan
Label  Blue Note
Number  0946 3 86126 2 9 Track 1
Duration  10.25
Performers Lee Morgan, t; Joe Henderson ts; Barry Harris, p; Bob Cranshaw, b; Billy Higgins, d. 21 Dec 1963.

Artist  Gato Barbieri
Title  Tupac Amaru
Composer Barbieri
Album  Fenix
Label  Philips
Number  6369 409 Side 1 Track 1
Duration  4.15
Performers: Gato Barbieri, ts; Joe Beck, g; Lonnie Liston, Smith, kb; Ron Carter, b; Lenny White, d; Nana Vasconcelos, Gene Golden, perc. 1971

Artist  Bill Evans
Title  Time Remembered
Composer Evans
Album  Bill Evans Finest Hour
Label  Verve
Number  549 6752 Track 6
Duration   4.12
Performers: Bill Evans, p; Chuck Isreals, b; Larry Bunker, d. Claus Ogerman, orch.

Artist  Blossom Dearie
Title  They Say It's Spring
Composer unknown
Album  Blossom Dearie
Label  Verve
Number  Track 15
Duration   3.24
Performers Blossom Dearie, p, v;